Different Abililties and Possibilities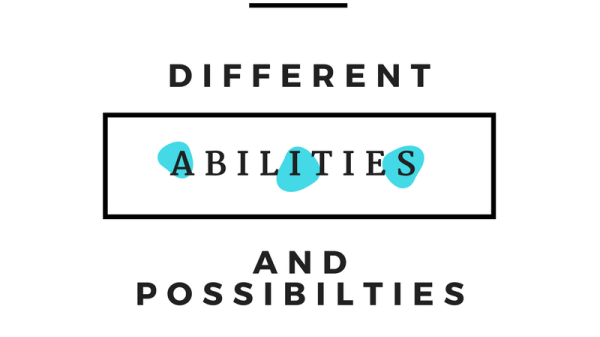 Both Carly and Rach work at Riveredge Nature Center in Wisconsin and what makes their story interesting is Riveredge's (and two other centers) drive to hire different ability interns. Why?  Well because inclusion means everyone.  It also requires the reshaping of programs, staff and expectations. To achieve this, Riveredge hired Rach, a spunky college student who lives with a sensory disability and has helped to develop new practices while gaining an array of skills that will in turn benefit her.
"A few years back an Inclusion and Accessibility workshop gave us some background to why it is important that nature centers be inclusive.  As an organization we were noticing the diverse needs of our audience.  The workshop helped us review our programs. The workshop helped our education staff gain knowledge in working with students with specific needs which led to increased comfort in serving the population better." –Carly
One of the issues Riveredge noticed was the lack of students with special needs visiting the center.  It's not that they didn't exist, but more often than not special needs students are unable to participate or completely excluded from field trips for fear of becoming a distraction. With this in mind, Riveredge grew into the philosophy that "it is our responsibility as a host to meet as many needs as possible.  All while reducing the stress of teachers paraprofessional and administrators so all students can have access to nature."  Fuel by this mindset an internship program geared towards individuals with special needs was born, but not without its hurdles.
Funding
Partnership with the University of Wisconsin- Stevens Point and funded by Mitsubishi Electric America Foundation
A grant specifically designed to create a bridge between the seasonal employment needs of nature centers and the work experience needs of young people with disabilities. Focusing on piloting a movement through nature centers in the greater Milwaukee, WI region and expanding it to similar environmental education programs throughout the nation.
Clear Expectations
Modifications were made to the job description to make the position more tangible. By showcasing the various types of projects and opportunities available Riveredge was able to draw in a larger group of candidates.
Expected benefits including new skills, pay and referrals were clearly communicated
Transportation
The other two nature centers were able to find interns pretty quickly because one location was just off of a bus line while the other was close enough to allow the intern to bike to work.  Riveredge is located about 20 minutes from the city.  Rach ended up using a public taxi service to get to work.
Adjusting
Rach came to Riveredge with a few reservations.  She wasn't fond of bugs and she would need to adjust to a wide range of scenarios.  One day she could be working with a 3-4 year old homeschool group and the next she would working with customer service.
"The first month and a half was work because I mostly worked with the summer staff, but after they left I started working with the other Riveredge staff.  When I asked if I could help, they let me participate. I felt perfectly comfortable doing that." –Rach
With all the hardship and hurdles there has been fruit. Rach has helped staff to develop options in their programming.  Not at students want to touch a frog or bug, but they may be willing to hold a plastic one.  Some students do better when they know the schedule of their day and what to expect.  The benefits of this internship flows both ways.  Interns from the other two sites gained steady jobs, one at a pet shop and another at a different nature center.  Rach, who was still interning when we talked, could easily decide her future goals.
I want to open an inclusion daycare for kids with disabilities and those without
I want to help 2-5 year old kids learn
I want to have a daycare in the woods where they can learn from and we can take hikes.
I want to teach them about lakes, everything a kid should know and imaginative play.
Learn more about Rach and Riveredge here