Advancing E-STEM in India Through Games, Challenges, and Technology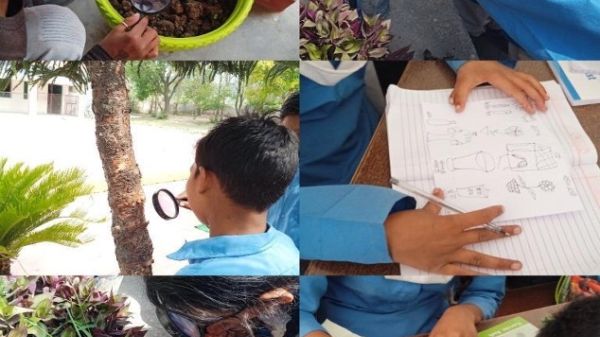 E-STEM Stories: Branching Out shares stories of innovative E-STEM work from around the world. E-STEM engages students in meaningful, real-world environmental problem-solving that integrates science, technology, engineering, and math (STEM). 
This post highlights the work of HaritaDhara Research Development and Education Foundation (HRDEF), a 2022 recipient of a Pratt & Whitney E-STEM Award. These awards, which support both new and established global E-STEM initiatives, are made possible by Pratt & Whitney and the North American Association for Environmental Education (NAAEE).
Written by Anant Bhaskar Garg of HRDEF, India 
The nonprofit HaritaDhara Research Development and Education Foundation (HRDEF) was established in India in 2014. Its mission is to achieve just, equitable, and sustainable societies through innovative education. HRDEF engages students through science, technology, engineering, arts and design, and mathematics (STEAM) to empower students with the skills and knowledge to address pressing environmental issues such as climate change, water and waste management, and clean energy and transportation.
HRDEF's Approach
HRDEF runs numerous programs employing creative learning systems, such as project-based learning challenges, elder/youth mentorship, student career development groups, and after-school eco-clubs. 
One of HRDEF's flagship programs is its Education Transformation and Sustainable Schools program. This program brings a series of educational endeavors, such as those outlined in the United Nations Sustainable Development Goals (SDGs) and the development of 21st century green workforce skills, under one umbrella. This program, aimed at students ages 11–18  (classes VI to XII) and teachers is focused on fostering sustainable lifestyle choices at school and beyond. 
Through this program, students engage in hands-on-learning projects around their schools such as tree planting, composting, waste management, and water conservation. These projects allow students to not only learn about local environmental issues but also take meaningful action to address them.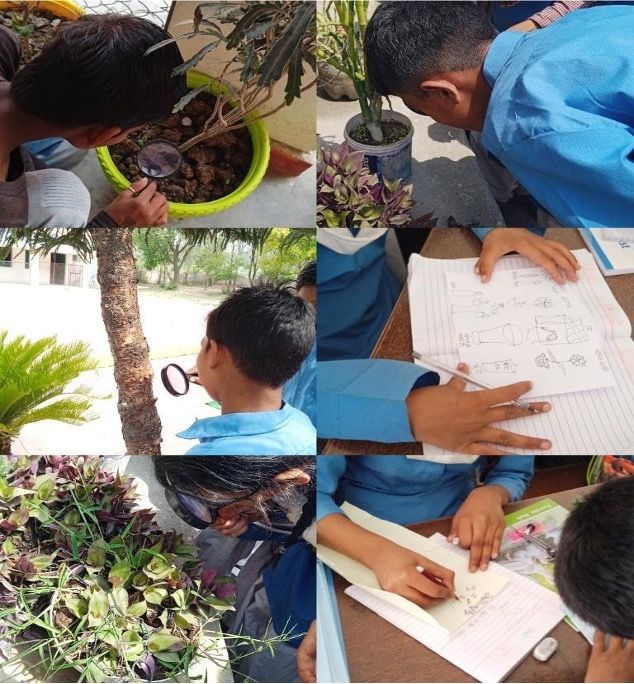 Educating Through Games, Challenges, and Technology 
Games
To teach climate change, sustainability, and E-STEM concepts, HRDEF has its students engage with interactive games (card, board, and digital), challenge projects, and art, such as paintings and essays. Through these activities, students think creatively and craft innovative models for better understanding. HRDEF uses Energy SuperHero, a board game that focuses on energy consumption and conservation in a playful manner.
Games really motivate me to switch off lights and prevent unnecessary consumption. —Student
The children are exposed to various situations and daily acts that lead to excessive energy consumption and ways to mitigate energy use. HRDEF uses a similar game on water consumption and conservation where students answer questions such as: 
Why is water essential? 

What effects does water have on soil, plants, and animals? 

Where and how do you get water for your domestic needs? 

What would happen if the amount of rainfall changed? 

What is drought? 
HRDEF also uses various card games to inform students of the harmful effects of junk food and the diseases they cause as well as the medicinal values of plants and how they can be used to cure certain diseases. 
I am able to identify medicinal plants and their link in our kitchen. —Student
Challenges
Students of the GyanDhara Opportunities for All with Learning (GOAL) program which mainly involves learners from under-resourced backgrounds engaged in a challenge competition in which student groups created presentations on topics related to E-STEM such as water, energy, and waste management. Hands-on activities included growing microgreens, establishing vertical gardens, and building models and eco-bricks from waste items. These challenges also help develop self-confidence and entrepreneurial skill development.
Technology 
HRDEF also uses technology, such as mobile apps, to advance E-STEM and sustainability education and believes that technology will continue to grow in importance. Mobile Apps developed by learners have been focused on the following topics:
Disaster prevention

The SDGs

COVID-19

Water management 

Fire management 

Protecting biodiversity 

Healthy foods 
In just 9 years since its establishment, HRDEF has already reached over 10,000 students and with the support from the Pratt & Whitney E-STEM Excellence Prize, HRDEF can scale up its provision of quality, innovative education for a sustainable future. As systemic changes require continuous effort and time, change will come through gradually amplifying a step-by-step approach.