Science of Nature-Based Learning Collaborative Research Network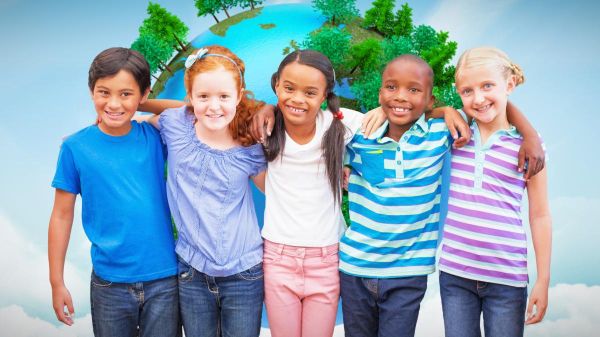 Science of Nature-Based Learning Collaborative Research Network
The questions of how children learn and what contributes to learning are complex issues that span multiple scientific disciplines.
Studies in developmental psychology, environmental education, sociology, cultural studies, and more all have something to say about how, why, and in what contexts children learn.
In our efforts to translate research on how education can serve to improve human health and well-being, enhance social-emotional learning, and facilitate the development of an environmental ethic into practical applications for practitioners, NAAEE has partnered with researchers at the University of Minnesota, the Children & Nature Network, and the University of Illinois Urbana-Champaign to launch the Science of Nature-Based Learning Collaborative Research Network.
Funded by the National Science Foundation, the Network is a new collaboration with great promise to accelerate the pace of research to understand if, and how, nature exposure influences children's learning, cognitive development, and academic performance.
Composed of researchers from across the country, as well as practitioner leaders in the non-profit, professional society, public education, and museum sectors, this network-building project provides a platform for collaborative work aimed at accelerating, translating, and sharing research on nature-based learning. Specifically, the Network seeks to synthesize the existing research and conduct exploratory studies on what approaches to nature-based learning work, for whom, how, and under what circumstances. 
We conducted a survey among practitioners during the summer of 2016 that will help us understand how environmental educators are connecting children to nature, and how new research in the field can support practitioners' work. The findings will be translated for practical applications and shared through coordinated communications to inform the practice of educators, educational administrators, policy makers, planners and designers, and others. Download the Executive Summary
The Science of Nature-Based Learning Collaborative Research Network intends to achieve a number of broader impacts, including:
Advancing discovery and understanding of nature-based learning while enriching the knowledge, strategies, and approaches of established and emerging researchers
Broadening the participation of groups and sectors not typically included in conducting research, such as educators, community organization leaders, and underrepresented demographic groups
Synthesizing and disseminating evidence for facilitating effective learning in nature, improving learning and educational outcomes, and designing innovative and accessible formats for nature-based learning for formal and nonformal education practitioners, administrators, and policymakers