Organizations and Thought Leaders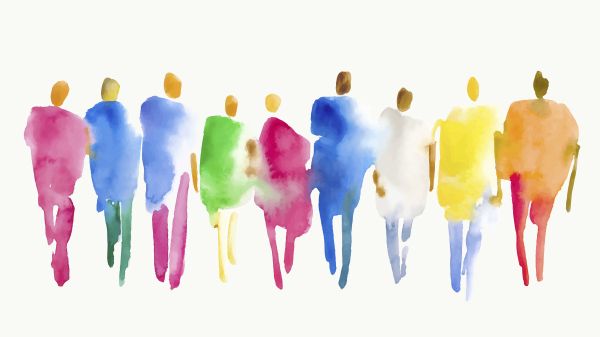 Get to know the people and organizations that are doing incredible work to make our world more equitable. Follow them, support them, and be inspired to do the same. And be sure to follow all of our #2020NAAEE speakers via our Twitter List!  Please add comments, questions, and additional resources to the comments below the post. You can also share feedback with us by writing eepro@naaee.org. Like all of the resource lists in our Justice, Equity, Diversity, and Inclusion pages, this list is fluid and will be updated often, so please check back for updates. 
Organizations to Support

Asian Americans Advancing Justice: Asian Americans Advancing Justice – Atlanta is the first and only nonprofit legal advocacy nonprofit dedicated to the civil rights of Asian Americans, Native Hawaiians, and Pacific Islanders (AANHPI) in Georgia and the Southeast.

Backyard Basecamp: Backyard Basecamp introduces BIPOC folks to nature, mainly in the Baltimore MD region. Founded by Atiya Wells.

Center for Anti-Racist Research: Founded by Dr. Ibram X. Kendi, the Center for Antiracist Research mission is "to convene researchers and practitioners from various disciplines to figure out novel and practical ways to understand, explain, and solve seemingly intractable problems of racial inequity and injustice."

Diverse Environmental Leaders Speakers Bureau: "The Diverse Environmental Leaders (DEL) National Speakers Bureau represents Rock Stars of Conservation who have climbed Earth's highest mountains and sailed her Seven Seas; leading authors, artists and scientists; policy, climate, energy and environmental justice experts; urban revitalization strategists; natural resource managers; outdoor recreation leaders and cultural ambassadors."

Get Out, StayOut: Get Out, Stay Out is a non-profit, youth-led organization that engages indigenous migrant youth in outdoor education through equitable, and culturally responsive programming. Founded by Karen Ramos.

GreeningYouth: Based out of Atlanta, Georgia, The Greening Youth Foundation connects underrepresented youth and young adults to careers in conservation and the outdoors.

Indigenous Environmental Network (IEN): Indigenous Environmental Network (IEN) addressed environmental and economic justice issues. Founded by Charles "Chaz" Tsyaktati Wheelock.

People of Color in Environmental & Climate Justice: A resource database of "speakers, consultants, potential hires, board members, advisory group and steering committee members, and more, this website is designed to be the anecdote to the age old lamentation, 'But I couldn't find any people of color.'"
Networks to Join

Black Girls Trekkin: Black Girls Trekkin is a community increasing representation of Black girls and women trekking in the outdoors. Founded by Tiffany Tharpe and Michelle Race.

Disabled Hikers: Disabled Hikers strives to transform the outdoors culture into a representative, fair, and accessible community by developing narratives, hike descriptions, and trail reports. Founded by Syren Nagakyrie.

Diversify Outdoors: Diversify Outdoors promotes diversity in outdoor recreation and conservation. Founded by Danielle Williams.

Girl Trek: Founded by Vanessa Garrison and T. Morgan Dixon, Girl Trek is a public health and self-care movement for Black women to reclaim the power of walking for safer neighborhoods, peer networks, and healthy peer modeling.

Indigenous Women Hike: Founded by Jolie Varela, Indigenous Women Hike advocates for "healing through our inherent connection to the land."

Latino Outdoors: Latino Outdoors is a community that strives to connect culture and family in the outdoors. Founded by Jose Gonzalez.

Native Womens Wilderness: Founded by Jaylyn Gough, Native Womens Wildnerness is a gathering to share stories, to learn, and to support other Native womxn." 

Outdoor Afro: Outdoor Afro is a non-profit organization creating an outdoor community for Black Americans through group excursions and leadership opportunities. Founded by Rue Mapp.

Outdoor Asian: Outdoor Asian seeks to create a diverse and inclusive community of Asian & Pacific Islanders in the outdoors. Founded by Christopher Chalaka, Joan Hong, Kaiwen Lee, and Mariko Ching.

Melanin Basecamp: Melanin Basecamp works to increase the visibility of LQBTQ+ and BIPoC representation in the outdoors, and to create a safe space for marginalized identities. Founded by Danielle Williams.

Pride Outside: Advocates for the LGBT Outdoor Community through outreach, partnerships, and a network of outdoor groups across the United States.

Queer Nature: Queer Nature is an education and social sculpture project creating accessible spaces for LGBTQIA2+ and QTBIPOCs through mentorship, classes, and place-based skills. Founded by Pinar Sinopoulos-Lloyd and So Sinopoulos-Lloyd.

The Venture Out Project: Founded by Perry Cohen, the Venture Out Project organizes wilderness trips for Queer, Trans, and LGBTQ+ Community.

Unlikely Hikers: Unlikely Hikers is an outdoors community uplifting the voices of people of size, Black, Indigenous, People of Color, queer, trans, and non-binary, through their Instagram platform, podcasts, and group hikes. Founded by Jenny Bruso.

Justice Outside: Justice Outside is a California-based non-profit increasing BIPOC engagement, participation, and leadership in the outdoors. CEO is Kim Moore Bailey.
Must Follows

J. Drew Lanham is a wildlife ecology professor, birder, and author of The Home Place: Memoirs of a Colored Man's Love Affair with Nature.  #2020NAAEE speaker

@AimeeNez: Aimee Nezhukumatathil is a poet, essayist, and author of World of Wonders: In Praise of Fireflies, Whale Sharks, and Other Astonishments. #2020NAAEE speaker

@AudreyPete: Audrey Peterman is an award-winning park ambassador, public speaker, and author of Our True Nature: Finding a Zest for Life in the National Park System. #2020NAAEE speaker

@AyanaEliza: Dr. Ayana Elizabeth Johnson is a marine biologist, founder of Ocean Collectiv and the Urban Ocean Lab, and co-host to the podcast, How to Save a Planet. #2020NAAEE speaker

@BlackAFinSTEM: Collective of Black scientists amplifying their voices and experiences.

#BlackBirdersWeek: A social media initiative by and about Black naturalists to make visible the challenges Black birders face in the field, and encourage diversity in birding and conservation.

#BlackBotanistsWeek: Black Botanists Week amplified the excellence, experiences, and stories of Black botanists in the field.

#BlackHikersWeek: A social media initiative featuring stories, experiences, and meditations that highlight Black hikers.

#BlackInNature: A social media initiative that strives to uplift conversations about diversity and equity in the outdoors.

@BlkLivesMatter: A global collective whose mission is to build an inclusive movement that advocates for Black lives and communities

@Elasmo_Gal: Jasmin Graham is a sawfish researcher, environmental educator, and co-founder of Minorities in Shark Sciences @MISS_Elasmo.

@FinneyOutLoud: Dr. Carolyn Finney is a storyteller and cultural geographer, and is author of Black Faces, White Spaces: Reimagining the Relationship of African Americans to the Great Outdoors, "Self-Evident: Reflections on the Invisibility of Black Bodies in Environmental Histories" and "The Perils of Being Black in Public: We are all Christian Cooper and George Floyd." 

@GreenGirlLeah: Leah Thomas is an environmental activist, writer, and founder of Intersectional Environmentalist.

@hood_naturalist: Corina Newsome is a wildlife conservationist and birder, and one of the organizers of #blackbirdersweek.

Jerome Foster is a climate activist and executive director of the youth-led, advocacy organization, @OneMillionOfUs

@TheConsciousKid: An education, research, and policy organization that supports equity-based youth development.

@TheMorganTrail: Dr. Morgan Halane is a plant biologist and co-founder of #BlackBotanistsWeek.

@T_Marie_Wms: Dr. Tanisha M. Williams is a science communicator and plant ecologist.

@WildlifeGirl09: Nicole Jackson is a birder, science communicator, and creator of @BlackinNPsWeek, a virtual initiative to highlight Black joy and excellence in national parks.