Organizational Justice, Equity, Diversity, and Inclusion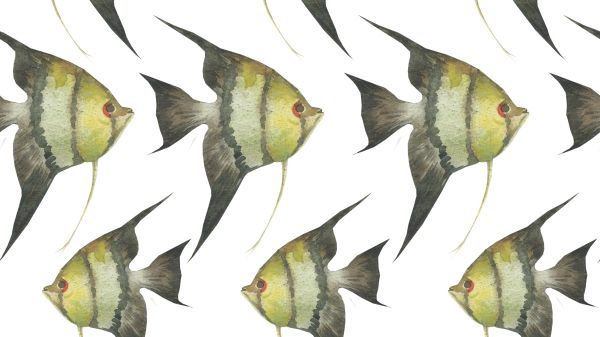 Let's face the reality directly. For many organizations and programs in the environmental field, NAAEE included, we have a long way to go to create more inclusive and representative organizations. Support your organization's justice, equity, diversity, and inclusion efforts with suggestions and ideas from these resources. Please add comments, questions, and additional resources to the comments below the post. You can also share feedback with us by writing eepro@naaee.org. Like all of the resource lists in our Justice, Equity, Diversity, and Inclusion pages, this list is fluid and will be updated often, so please check back for updates.
Beginner's Guide

"Collective Impact Forum" (resource compilation): "Now is not the time to look away." The Collective Impact Forum calls on their members to engage right now through recommended actions that listen, learn, give, and center communities of color.

"Continuum on Becoming an Anti-Racist Multicultural Organization" (chart): Useful chart from Crossroads Ministry for analyzing where your organization lies on the spectrum from exclusionary to fully inclusive, anti-racist, and multicultural.

The Green Insider's Club (report): This report provides charts and highlights from the 2014 report, "The State of Diversity in Environmental Organizations: Mainstream NGOs, Foundations & Government Agencies." Findings include that people of color are underrepresented despite greater interest in environmental issues, due to unconscious bias, discrimination, and insular recruiting in the environmental sector.
"A Guide To Gender Identity Terms" (article): A recently released guide that clarifies the language and provides helpful answers to your questions.
"Anti-Oppression, Diversity, Equity, and Inclusion Professionals (POC and Allies)" (website): Free database of anti-oppression/diversity, equity, and inclusion consultants.
"Building a Successful 21st Century EE Movement: Accelerating Diversity, Equity, and Inclusion" (webinar): This panel of experts on diversity and inclusion in environmental movements share their reflections and visions for the field of EE, and suggest strategies that increase cross-cultural understanding and exchanges.
"Creating and Supporting Culturally Relevant Organizational Change" (webinar): Webinar presented by Rena Payan of Youth Outside providing tips and tools for moving organizational policy towards that of equity, inclusion, and cultural relevance.
Cultural Responsiveness Self-Evaluation Tool (website): The Oregon State University Extension Service Outdoor School has created a tool for organizational self-evaluation, reflection, and subsequent planning. Also available are an introductory webinar, a glossary, and a curated list of resources for inspiration and growth.
"Diverse Green Resources" (resource compilation): From Green 2.0, this list of resources for a variety of sectors points to a wealth of guides, examples, and case studies available for those committed to improving diversity in their organizations.
"Diversity, Equity, and Inclusion Resource Library" (resource compilation): Environmental Educators of North Carolina has organized resources like articles, videos, podcasts, books, and people into five categories so educators can learn about equity and inclusion in environmental education and teach with equity and inclusion.
Examining Equitable and Inclusive Work Environments in Environmental Education: Perspectives from the Field and Implications for Organizations (report): Referenced in our Equitable and Inclusive EE Module, this report created by The Lawrence Hall of Science and Youth Outside gathers perspectives from EE leaders and educators of color on equity and inclusion in their work environment, and proposes strategies and tools for moving forward.
"Is Your Company Actually Fighting Racism, or Just Talking About It?" (article): Avoid a disconnect between your organization's statement and the daily employee experience by taking on the action items offered in this Harvard Business Review article by Kira Hudson Banks and Richard Harvey.
"Race and Racism: Doing Good Better" (report): The Communications Network "highlights key findings from our research, explores those themes in-depth, and lays out recommendations to help your organization start or continue on its DEI journey."
"Resources in the Field" (resource compilation): The Association of Nature Center Administrators offer resources for DEI and more in this resource roundup. 
Transforming a Movement: How Foundations Can Support Effective Diversity, Equity, and Inclusion (DEI) Capacity Building Efforts in Environmental Organizations (report): "The report provides a guide to how funders and others (especially staff involved in building DEI capacity) can support and advance effective DEI efforts in the environmental movement." 
Statements and Strategic Plans: For inspiration, read and learn from statements from different organizations about solidarity, safe access to nature, anti-racism efforts, equity, diversity, and inclusion, and more.

Association of Nature Center Administrators: Statement on Incident in Central Park: A call for the environmental field to "actively examine why natural spaces are so often not safe for people of color and others and work to change the systems that make them so," and provision of resources for creating a more equitable organization.

Colorado Alliance for Environmental Education: Inclusiveness statement and equity and inclusion resources.

Kentucky Association for Environmental Education: The KAEE's collection of affiliate resources provided as part of their plan to cultivate collective impact and bring people together to create a stronger and more inclusive movement.

National Association for the Education of Young Children: We Stand Together: A message to early childhood educators, administrators, faculty, parents, and students: "Our goals cannot be achieved without recognizing and dismantling the systems of bias that provide privilege to some and are unjust to others."

Outdoor Afro: We Stand for Our People: CEO and Founder Rue Mapp reflects on Black lives in wilderness settings, and reaffirms Outdoor Afro's commitment to "support our communities, online and in real life, through empowered connections with nature, where Black people can be our full selves: beautiful, strong, and free."

On Buffalo: Together in Love for Black People Everywhere; In Mourning, In Solidarity, and In Action: Justice Outside writes, "And together, we demand leaders who will make this a place where liberty and justice apply to us all."