Natural Curiosity Self-Guided Learning Series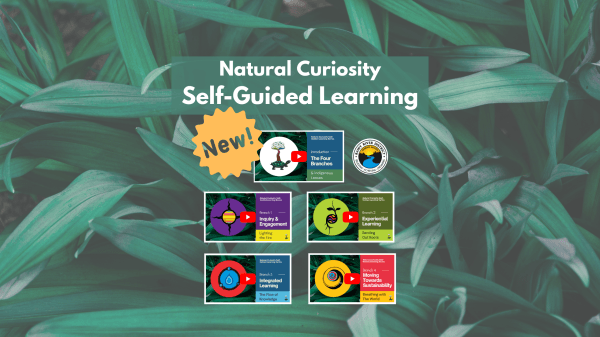 This 5-part instructional video series provides an overview of the Natural Curiosity pedagogy, developed at the Dr. Eric Jackman Institute of Child Study Laboratory School, OISE-University of Toronto. It references the leading resource, Natural Curiosity 2nd Edition, alongside its authors and leading practitioners to define environmental inquiry, and how it relates to Indigenous perspectives.​
Educators are invited to explore the video resources independently, or as a group to launch a collaborative inquiry or book study. There are 5 modules taken over the course of an hour, with a certificate of participation and a free downloadable supplementary guide provided as well.