Justice, Equity, Diversity, and Inclusion Thought Leaders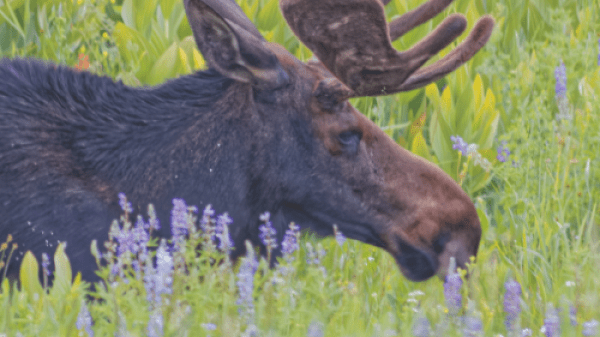 Learn about the importance of equity and inclusion to the success of the field of environmental education with NAAEE's eeLEARN Module, "Equitable and Inclusive EE." We can build a stronger movement by creating a field that supports, inspires, and welcomes everyone. Below are quotes from some of the outstanding people featured in the module to inspire us in our own work towards creating a just and sustainable future for everyone.
From left to right, top to bottom in image:
Jaime González, Houston Resilient Cities Director, The Nature Conservancy
"I think the future of environmental education looks differently from place to place. I think it will help people root themselves where they live. If environmental education can help  not only spur environmental action and deliberation and civic engagement, but also help root people in place create a more healthy place."
Queta González, Director, Portland-based Center for Diversity & the Environment (CDE)
"When we define something so rigidly and often within the context of academia we're automatically going to eliminate a whole lot of people who care deeply about the environment, who are connected with the environment and we would be richer for having them in the environmental education sphere."
Autumn Saxton-Ross, Mid-Atlantic Regional Director, NatureBridge
"A lot of my equity work or looking at equity came from a public health place. So, looking at the differences and opportunities and resources for individuals or groups of people and how that affected opportunities and resources for their life or how that affected their health. And as I started to kind of move to recreation and natural spaces started to look at that lens and you naturally see how those inequities that cause a lot of public health issues of violence and physical activity or lack of physical activity, obesity and cancer, are some of the same issues that you'll see are some of the same causes as to why people don't connect to the outdoors or don't want to go outdoors or have a negative relationship with the outdoors. I started looking with that lens of opportunities and resources and how some people can walk to a park, how some people cannot, how some people can go and see mountain ranges, what do those people look like versus people that go outside and see a highway?"
"What I would like, is for foundations and people and funders to actually reflect what we're saying and realize that if we want it to change, if we want to see different kids having access, if we want to see different educators, we have to actually fund positions to help organizations move quicker."
Barbara Spiecker, Co-founder, Atomic Hands
"When it comes to internships and jobs, more often than not, I get turned down because they assume that I'm not capable. As a deaf person, I miss out on those opportunities and I want to really be able to educate people and increase the awareness that I am able to do it, that I can do it."
Angela Park, writer, researcher, and independent consultant
"So if an organization is going to take on this work, they have to really think about the language they want to use to frame why this is important to them. And then, they must have a rationale and they have to have a way of communicating and talking about these issues that is unique to their organization."
"It's about what does it mean to be an inclusive movement? And also what does it mean to be a movement that has power?"  
Books: Author Equity in Sustainability (2014)
Kyle Reid, Graduate Student, University of California Santa Cruz
"What's important to know about working with youth in Chicago is about giving them the responsibility and giving them the ownership so that they can become stewards of the area." 
Nikole Collins-Puri, Chief Executive Officer, Techbridge Girls
"We hear it all the time that in STEM, a lot of the focus is on the diversification of the workforce. And for us, that's not where we're starting. We're starting from economic mobility, economic security, financial sustainability for not only that girl, but her family, her community."
"But also, I think the environmental education community can learn from a group like Techbridge Girls where we are really trying to put in the forefront the needs of our girls, their experiences, their perspectives, their values, and then create the path forward so that you see greater results of them moving into these industries, in these fields, in these careers."
Valeria Romero, Research Group Deputy Director & Senior Research Lead, Lawrence Hall of Science, UC Berkeley
"With input from partners, one of the things that we collectively felt was really important was to think about how we shift the narrative from placing the burden on individuals and in particularly communities of color or educators of color, and really place the narrative around organizational practices."
Angela Mooney D'Arcy, Executive Director, Sacred Places Institute for Indigenous Peoples
"Decolonization really is about repairing relationships. […] When we get down to the heart of it, that's what we have to do. We have to repair these relationships with one another and with the land and the earth that have been broken."
Taiji Nelson, Senior Program Manager, Carnegie Museum of Natural History's Climate in Rural Systems Partnership
"When I speak about it I find that I'm most effective and at least most thoughtful when I'm speaking about myself. My own story, my own history, that's kind of a thing we all know to do is don't tell other people's stories, tell your own story."
Jared Hiakita, Te Hiku, Para Kore
"You can get a whole bunch of people from all over the place, all different kinds of backgrounds in the same place and say that we're leading a diverse organization, but if they're all coming in and operating under the same system that isn't super flexible and open to incorporating a diversity of ideologies, or values, of perspectives, then you're exercising in a tokenistic way."
Kim Moore Bailey, Chief Executive Officer, Youth Outside
"Keep on reading, keep on listening. Change your narrative, download an app from Unlikely Hiker, just so that you could start to shift who you think about or what you think someone who's engaged in this work should look like." 
"Do some self-work to push against that and recognize when you do default into the stereotypical white male in the outdoor space, you can catch yourself and think you know what? OK, how can I shift this? Who do I look at that sends a different message, paints a different picture?