The Jewish Lab for Sustainability's Shmita Project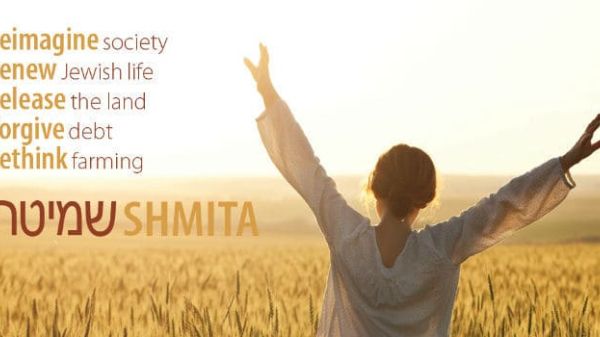 The goal of the Shmita Project is to significantly raise awareness of the concept of shmita in Jewish tradition, both as a way to learn about how extraordinary and rich Jewish tradition is, and to animate conversation and change in the world, based on the values and teachings of shmita and focus on environmental sustainability, rest and overwork, debt and debt relief, relationship to land, food and time, etc
What is Shmita?
Commonly translated as the 'Sabbatical Year,' shmita literally means 'release.' Of biblical origin, this is the final year of a shared calendar cycle, when land is left fallow, debts are forgiven, and a host of other agricultural and economic adjustments are made to ensure the maintenance of an equitable, just, and healthy society.  The questions about how Shmita actually worked – if it actually worked – are enormous. The possibilities for social change are thrilling.
The next shmita year starts Rosh Hashana 2021. The Shmita Project invites you to explore the following questions: What might this shmita year look like in a modern context? In Israel and beyond? And not just for farmers, but for businesses, for families, for communities, for each of us individually? How can we best prepare for it? And how might the wider shmita cycle hold the key to approaching the economic, environmental and societal challenges we are facing today?
Visit the newly developed Shmita Project webpage to find resources and programming from Hazon and their partners exploring the ways that traditional teachings about shmita shed light on a significant range of contemporary issues, including rest and work, relationship to land, relationship to community, relationship to debt and debt relief, definitions of community, inequality, and the issue of consumption itself.