Environmental Justice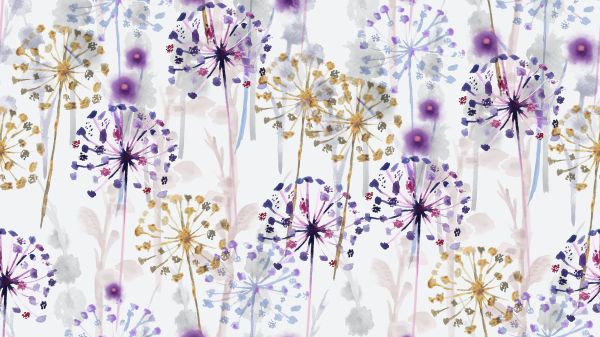 It is crucial that we teach about and work towards environmental justice. Use these resources to expand your knowledge and plan your path forward to a more just and sustainable future for everyone. Please add comments, questions, and additional resources to the comments below the post. You can also share feedback with us by writing eepro@naaee.org. Like all of the resource lists in our Justice, Equity, Diversity, and Inclusion pages, this list is fluid and will be updated often, so please check back for updates. 
Beginner's Guide

"Read Up on the Links Between Racism and the Environment" (article): Written by Somini Sengupta, this article from The New York Times briefly chronicles the beginnings of the environmental justice movement, and links it to present-day responses to environmental degradation and police violence. It includes links to articles and books for further reading. 

"Robert Bullard: How Environmental Racism Shapes the US" (video): Amanpour & Co's Walter Isaacson sits down with environmental justice leader and sociologist Robert Bullard for a 17-minute interview recounting his findings on the environmental inequities towards Black and Latinx communities in the US.
A Terrible Thing to Waste: Environmental Racism and Its Assault on the American Mind (book): Through comprehensive research, Harriet A. Washington investigates how environmental racism disproportionately harms people of color's intellectual development.
All Our Relations: Native Struggles for Land and Life (book): In this account of Native struggles against environmental injustice, Winona LaDuke writes "forcefully for self-determination and community."
"Center for Diversity and the Environment Resources" (resource compilation): Driven by the transformative power of racial and ethnic diversity in the environmental movement, the Center for Diversity and the Environment curated this resource list of articles on environmental voting, environmental justice, tribes, and the environment, diversity and the environmental movement, and related webpages and organizations to support.
Clean and White: A History of Environmental Racism in the US (book): Drawing on historical evidence, Carl A. Zimring discusses "the corrosive idea that whites are clean and those who are not white are dirty" and how this has continued to shape present-day social and environmental inequity.
Come Hell or High Water: The Battle for Turkey Creek (film): The journey of a man who tries to protect the graves of his ancestors, former slaves who settled on the Gulf Coast in the 1860s, from corporate interest, Hurricane Katrina, and the BP oil disaster. Dr. Robert Bullard spoke of this film saying, "This powerful documentary illustrates a classic case of environmental injustice and exposes raw in-your-face Mississippi racial politics. Come Hell or High Water is a perfect lesson that we are not living in a post-racial era."
Crossroads Podcast (podcast): Weekly episodes hosted by Rasheeda Green on environmental justice, particularly in relation to Black communities.
"Environmental Racism and Justice" (article): Discover research, testimony, and action items centered on the environmental justice movement, striving to mitigate the impacts of long-existing environmental racism and discrimination in this collection of resources curated by Amy J. Schulz for the National Center for Institutional Diversity at the University of Michigan.
"Juneteenth: A Celebration of Freedom" (blog post): "During the hundred years following the first Juneteenth, when Black people were celebrating, they were prohibited to use public land for festivities and gatherings, because of segregationist laws and customs. These events were then held in rural areas near rivers and creeks where there were more opportunities for outdoor recreation such as fishing, horseback riding, and barbecuing," writes 2018 EE 30 Under 30 cohort member, Tiffany Carey in this National Wildlife Federation blog article on the connection of Juneteenth to nature, and how Juneteenth will be celebrated in Detroit.
Liberating Sustainability (podcast): "Liberating Sustainability is an intersectional take on the climate emergency. In each episode, field-leaders from student liberation movements and academia deconstruct the exclusivity of sustainability activism and education."
Online Learning Opportunities: A Guide to Digital Environmental Justice Education in the Age of COVID-19 (resource compilation): Taylor Morton of WE ACT for Environmental Justice shares multiple resources for environmental justice and environmental health at-home learning. Topics correspond with New York State education standards.
Rise (TV series): Métis/Algonquin filmmaker Michelle Latimer and Anishinabe host Sarain Fox amplify the voices of young activists in this VICE documentary series of indigenous resistance stories.
"The Coloniality of Planting: Legacies of Racism and Slavery in the Practice of Botany" (article): Published in The Architectural Review, Ros Gray and Shela Sheikh address the historic violence of botany and propose alternatives to the coloniality of planting.
"The Ecological and Evolutionary Consequences of Systemic Racism in Urban Environments" (article): Comprehensive academic paper published in Science in August 2020 on the ecological effects and evolutionary outcomes of structural racism.
The Yikes Podcast (podcast): Co-hosts Mikaela Loach and Jo Becker discuss the intersectionality of climate justice and human rights. Episode 8 discusses white supremacy within the environmental movement.
Unequal Protection: Environmental Justice and Communities of Color (book): This compilation edited by Robert D. Bullard documents the multitude of cases where communities of color are disproportionately affected by public health hazards, and the formation of the environmental justice movement by social justice and environmentalist activists working on the grassroots level to resolve these violations.
"What We Lose When We Forget the History of Our Public Lands" (article): In this 2017 piece for Audubon, poet and birder J. Drew Lanham highlights our duty to remember the historical and ecological legacy of public lands.
"Where Will Everyone Go? " (article): This July 2020 article by Abrahm Lustgarten is the first in a series on global climate migration written via the partnership of ProPublica and The New York Times Magazine, with support from the Pulitzer Center. Follow the stories of climate migrants and data modeling to better understand the global impact of climate change.