Diversity in the Field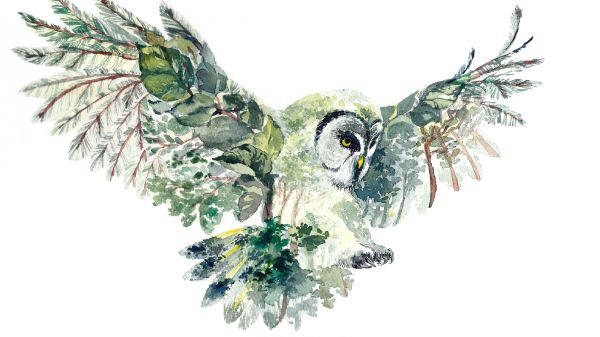 This resource list aims to amplify the voices and experiences of Black, Indigenous, and People of Color working in environmental and related fields. Please add comments, questions, and additional resources to the comments below the post. You can also share feedback with us by writing eepro@naaee.org. Like all of the resource lists in our Justice, Equity, Diversity, and Inclusion pages, this list is fluid and will be updated often, so please check back for updates.
Beginner's Guide

Black Faces, White Spaces: Reimagining the Relationship of African Americans to the Great Outdoors (book): In this insightful examination, Carolyn Finney asks why African-Americans are under-represented outdoors, and through media, literature, and popular culture, she reveals how America's natural landscapes are racialized.

How Black Lives Matter And Environmental Justice Are Connected (video): Leah Thomas, founder of Intersectional Environmentalist, shares her journey and explains why People of Color need to be central to the environmental movement. 

"Start Where You Are: A Conversation on Uprooting Racism and Creating Systemic Change in S.T.E.M" (video in series): From the Biomimicry Institute, this interdisciplinary conversation features Carnivore Ecologist Dr. Rae Wynn-Grant, #BlackBirdersWeek Co-organizer Corina Newsome, Engineer and Entrepreneur Aaron Shepard, Wildlife Photographer Tsalani Lassiter, and Wildlife TV Host Billy Almon. 
"100 Inspiring Hispanic/Latinx Scientists in America" (article): Inspiring list of 100 US-based Hispanic/Latinx scientists recognized for their scholarly achievement, mentoring excellence, and commitment to diversity, equity, and inclusion.
Abolition Science (podcast): Hosted by LaToya Strong and Atasi Das, Abolition Science addresses the ties of racial capitalism, imperialism, and oppression to science and math and talks with organizations and people working to support the BIPOC community within STEM. 
"African-Americans in Forestry: Broadening the Circle of Conservation" (essay): Written speech by US Forest Service Chief Dale Bosworth on broadening the circle of conservation, specifically in the Forest Service.
All My Relations (podcast): Hosted by Matika Wilbur of the Swinomish and Tulalip tribes and Dr. Adrienne Keene of the Cherokee Nation, All My Relations brings Indigenous voices to mainstream media to talk on a variety of topics. 
An American Ascent (film): Documentary film about Expedition Denali, a project that made history in 2013 by bringing the first all African-American team of climbers to America's highest peak, Denali. The film's mission is to inspire minority communities to reclaim the outdoors. 
"An Evolutionary Roadmap for Belonging and Co-liberation" (article): Sonali Sangeeta Balajee explains the need "to spend time creating, articulating, and embedding the models and frames we do want that embody health and well-being."
As Long as Grass Grows: The Indigenous Fight for Environmental Justice, from Colonization to Standing Rock (book): Written by Dina Gilio-Whitaker, member of the Colville Confederated Tribes, this compilation provides the history of settler colonialism from an indigenous activist's lens. Gilios-Whitaker calls for the modern environmental movement to look to Indigenous history and culture for guidance. 
Black Artists and Storytellers Series (blog): "There can be no climate justice without racial justice," is the underlying principle of this ongoing blog series by Artists & Climate Change showcasing Black artists and storytellers involved in environmental activism.  
"Black History in the Last Frontier (An NPS and University of Alaska Anchorage Publication)" (article and book): This book illuminates historical records and oral histories of African Americans who have worked and lived in Alaska for over 150 years.
"Black Sailors were Essential to the Development of the Early U.S." (article): AFROPUNK Op-ed by Nick Douglas that recognizes the knowledge, traditions and expertise of Black seafarers.
Breaking Green Ceilings (podcast): "In this podcast, Sapna Mulki shines a spotlight on diverse environmentalist voices and offers insightful conversations on DEI within the environmental community." 
Central Park Birder Christian Cooper on Birding and Inclusion (video): Writer and editor Christian Cooper shares his experience #BirdingWhileBlack and his advocacy work to engage people of color and LGBTQ+ community in birding. 
"Dr. Carolyn Finney Keynote Address NAAEE 2019 Research Symposium" (video): Dr. Carolyn Finney provides insights on how to expand academic discussions to include everyone in the conversation, particularly through data and decision-making processes.
Farming While Black: Soul Fire Farm's Practical Guide to Liberation on the Land (book): Written by the cofounder and farmer of Soul Fire Farms, Leah Penniman, this manual is a rich blend of history, liberation theory, and practical farming tips intended to inspire African-heritage people to view land cultivation as a fundamental part of their fight for freedom. 
"Five Ways to Make the Outdoors More Inclusive" (Article): In November 2018, outdoor experts met together to discuss how the parks service can improve DEI efforts. Story-telling memorials representing people of color, women, and the LGBTQ community, and small tweaks to rules to make visitors feel more comfortable are a few of the direct actions shared.
"Inclusive Conservation Requires Amplifying Experiences of Diverse Scientists" (article): In this critical article published in Nature Ecology & Evolution in September 2020, Karen Bailey, Nia Morales & Milton Newberry III introduce their book project that will highlight the stories and challenges of BIPOC conservation and environmental scientists in order to equip future generations and better inform gatekeepers. Any BIPOC scientist working in an environmental or conservation field is encouraged to contact the authors to potentially be a part of this project.
"Here's How National Parks are Working to Fight Racism" (article): In this National Geographic article, James Edward Mills updates on the National Park Service's commitment to build an inclusive environment amidst a historically exclusionary one. Mills also shares heroes of the past and present organizations working to empower people of color to become outdoor enthusiasts. 
Juneteenth: We Need to Talk (video): Distinguished Black professionals in conservation meet to share their personal and professional stories, and explore the intersections of race, history, and the outdoors. Hosted by National Park Service Chesapeake Bay Office.
"Nature Fix" (article): Featuring Ambreen Tariq of Brown People Camping, this article interweaves her story and the work she is doing to celebrate and uplift people of color and Muslim-Americans in the outdoors.
NDN Science Show (podcast): "The NDN Science Show is a podcast where we have conversations about science in Indin' Country and around the world. It's about remembering our ancestors and learning how to listen again. And it's about hope for future generations and being good ancestors for them. Join us as we talk about science… and Indin' stuff."
Ologies (podcast): Listen to scientists tell host Ali Ward fascinating stories from their line of work. Recent episodes include interviews with Dr. Robin Wall Kimmerer, author of Braiding Sweetgrass, and discussions on genderqueer identity with neuroendocrinologist, Dr. Daniel Pfau. 
"On Black Women's Ecologies" (article): Carlyn Ferrari breaks down complex narratives and stereotypes around relationships between Black women and the environment.
Outside Voices (podcast): Produced by Resource Media and hosted by Sarah Shimazaki, Outside Voices shares the "personal stories of Black, Indigenous and People of Color (BIPOC), people with disabilities, LGBTQIA+ folks and others who redefine 'outdoorsy.'" Season 2 coming soon. 
"Fly Fishing for the Soul with Chad Brown," season two episode two of Outside Voices (podcast):  Chad Brown shares his love for fly fishing and how he's expanding that love to help youth experience nature through camping excursions with other military veterans.
The Colors of Nature: Culture, Identity, and the Natural World (book): A collection of essays from more than 35 writers redefining environmental lituerature on subjects such as confronting historical legacies, re-evaluating our cultural heritage, and our connection to nature. Edited by Alison Hawthorne Deming and Lauret E. Savoy. 
"The Environmental Movement is Very White. These Leaders Want to Change That." (article): Tykee James of the National Audubon Society, Leah Thomas of Intersectional Environmentalist, and Elise Tolbert of the Climate Action Campaign share their experiences as Black environmentalists in this National Geographic article. 
The Home Place: Memoirs of a Colored Man's Love Affair with Nature (book): Ornithologist J. Drew Lanham traces his family's history in Edgefield County, South Carolina, his passion with the natural world, and Black identity in the rural South. 
This Land: A New Voice for America's Public Lands (video): Runner and advocate Faith E. Briggs redefines what it means to be a conservationist in this ten-minute film. Along with running companions, Briggs is running 150 miles through three U.S. National Monuments that are at the center of challenges around access to public lands. 
The Rise of the American Conservation Movement: Power, Privilege, and Environmental Protection (book): Dorceta E. Taylor documents the traditional (white, masculine) heroes of the American conservationist movement with regards to how race, class, and gender informed their decisions. 
Trace: Memory, History, Race and the American Landscape (book): Lauret Savoy connects the American landscape to race, identity, and collective memory. Finalist for the PEN American Open Book Award. 
"Webinar: Environmental Education and Indigenous Knowledge" (webinar): Associate Professor in Education and Indigenous Studies, Megan Bang, focuses on the intersection of environmental education and indigenous knowledge in this webinar for shaping culturally inclusive environmental education opportunities. 
"Where Is the Black Blueberries for Sal?" (article): The lack of diversity in children's books about nature is just one example of the overall exclusion of Black Americans from the outdoors discussed in this expansive 2019 Atlantic article quoting environmental leaders such as Caroline Finney and J. Drew Lanham. 
"Why Indigenous Knowledge Matters to the Future of Fisheries" (Interview): Published in The Revelator, Tara Lohan interviews Andrea Reid, citizen of the Nisga'a Nation and Principal Investigator of the Centre for Indigenous Fisheries.