Curriculum for the Bioregion Curriculum Collection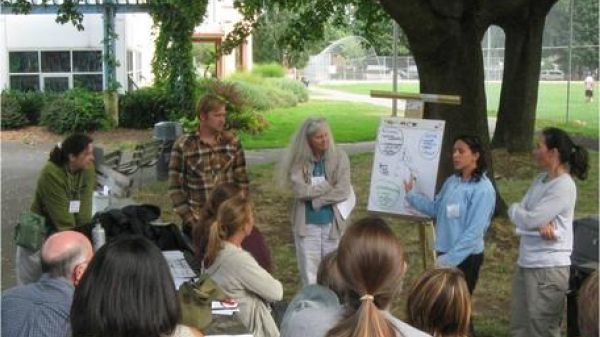 Created as an initiative of the Washington Center for Improving the Quality of Undergraduate Education at The Evergreen State College, Curriculum for the Bioregion is now situated at Western Washington University. The project serves colleges and universities throughout Washington State in the wider Cascadia bioregion as well.
Curriculum for the Bioregion Resources
In this resource collection at the Science Education Resource Center are activities that incorporate sustainability concepts and place-based learning, introductory courses that feature sustainability themes, and essays on bioregional teaching and learning and the pedagogies of teaching for a sustainable future.