Teaching & Learning for a Sustainable World: A Systems Thinking Approach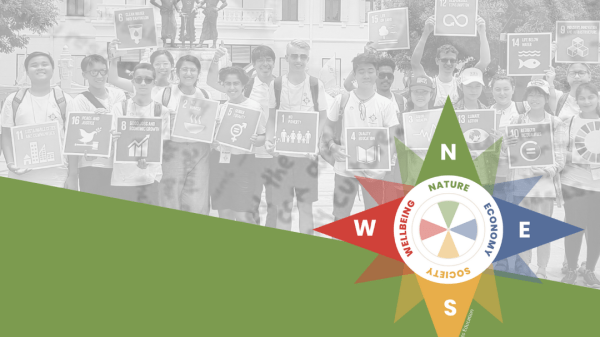 This is a seven-week cohort-based, (mostly) asynchronous, facilitator-guided course, participants will explore the concept of sustainability with specific emphasis on the role of education and the use of systems thinking to enhance student learning. Systems thinking tools and methods will be demonstrated and participants will have the opportunity to explore their practical application. The aim of the course is for participants to leave with a deeper understanding of sustainability, a greater awareness of their own systems contexts, skill in using systems thinking tools, and the ability to successfully incorporate and align sustainability with the existing curriculum. Whether you're running a school or facilitating a conversation in the classroom, this course is for you!
This course is designed by educators for educators and is relevant for anyone working in formal or nonformal education. 
We recommend that the course be taken concurrently by two or more members of the same school or organization as it allows for deeper, contextual conversations revolving around the concepts and tools covered. Discounts are available for cohorts of three or more.