Teacher Training Workshop in The Bahamas!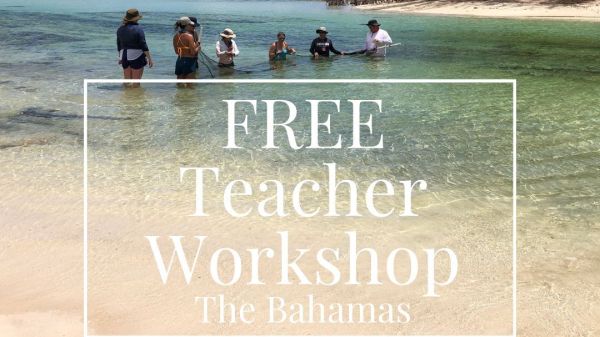 About International Field Studies
Most educators agree, immersion experiences are among the most lasting, meaningful types of education. Since our founding in 1970, we stand by our mission: "International Field Studies is a non-profit organization providing environmental education, scientific research, and cultural awareness through experiential learning. International Field Studies, Inc. (IFS) is an educational and scientific non-profit organization established to promote and assist educators with field study programs.
This Marine and Island Ecology Field Study Teacher Training at Forfar Field Station, Andros, BS will provide participants with the skills, knowledge, and a guidebook of resources to help them propose and promote a field studies course of their own. This workshop will include a total of 40 hours of instruction with a combination of lectures, labs, field trips, and discussions.
Who Is This For?
This opportunity welcomes teachers with varying levels of experience in the classroom. Our target audience is 7th–12th grade science teachers with little to no experience conducting Field Studies or Travel experiences with students.
Participants will experience the beauty of marine life in The Bahamas while learning the fundamentals of Field Studies including:
Coordinating logistics, paperwork, and payment

Gaining support from your administration

Managing group dynamics

Using nature as a classroom

Responding to emergencies

Utilizing field logs/journals

Incorporating cultural experiences

Field Studies skills/gear

Field Studies lesson planning