Monarch Butterfly Scholarship Grant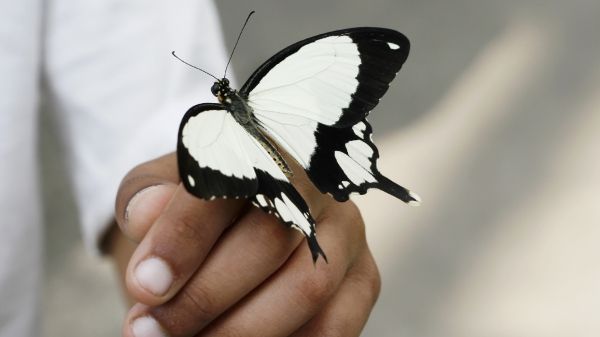 The Monarch Butterfly Scholarship Grant is open to any person in the United States who is an environmental educator, including preschool, elementary, middle and high school teachers; college professors; educational exhibition curators; nonprofit outreach specialists; textbook authors; documentary producers; and more.
In January 2020, the two grant winners will journey into remote forest groves in the mountains of Mexico, where millions of butterflies congregate for the winter. This rare nature immersion includes three visits to Mexico's famed monarch sanctuaries—intimate experiences that will leave the two educators with lasting lessons and memories to share with their students back in America.
Each grant recipient will be awarded one space on the January 5, 2020 Kingdom of the Monarchs adventure (a $3,795 value), plus free roundtrip airfare.
The nature adventure will be enhanced by expert interpretation from Natural Habitat's Expedition Leaders, who have in-depth training as naturalists (with an average of 20 years of guiding experience) along with access to resources from World Wildlife Fund scientists.
As part of this adventure, the grantees will also get to see the local benefits of butterfly ecotourism, including visits to a traditional Mexican mountain village and elementary school. The expedition includes stops at Mexican heritage sites like the 13th-century Indian settlement of Toluca, the Cosmovitral Botanic Gardens and stained glass panels, and the lakeside market town of Valle de Bravo.
The grant winners will overnight at accommodations chosen to immerse them in the charming natural environs while providing easy access to the butterflies, from a cozy inn in the small mountain hamlet of Angangueo to a luxury spa resort in the lush woods of the Sierra Madre Mountains. They will also enjoy home-cooked dishes sourced from fresh local food, reflecting the region's culinary heritage.