EarthForce Instagram Live with Experts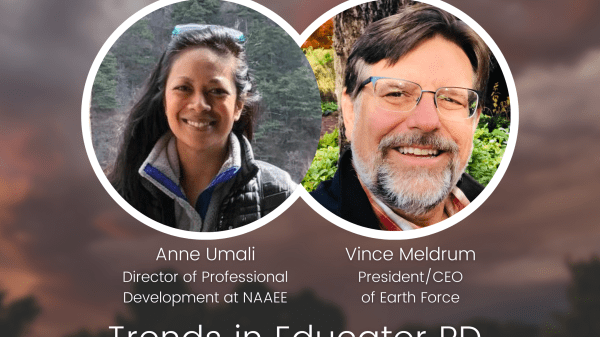 This September, Earth Force is hosting Field Conversations in #EnvironmentalActionCivics: a series of live conversations on Instagram with experts in civics, student-led learning, and environmental education.
We'd love to have you join in! (And continue the conversation in Tucson at #NAAEE2022!)
Join our Instagram Lives at @EarthForce on these dates:

Sept. 20 at 1 PM ET - Hear Anne Umali from NAAEE discuss the future of professional development.
Sept. 21 at 1 PM ET - Learn from Elise Trelegan from NOAA B-WET Chesapeake Bay.
Sept. 29th at 2 PM ET - Join the conversation with Martha Monroe + Gabby Salazar from the University of Florida/CAPE.