Plant Community Assessment (Online)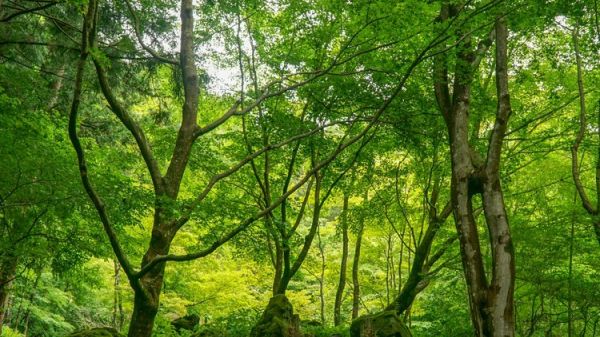 COURSE DESCRIPTION: Plants structure ecosystems and provide habitat and food for wildlife. As such, assessing plant communities is an essential skill for wildlife biologists but is often underemphasized in wildlife curriculums or overlooked altogether. At a landscape scale, vegetation is heterogeneous, consisting of varying assemblages of plant species shaped by climate, environmental conditions, land use history, interactions with wildlife, and other factors. This course gives students skills in identifying and assessing the plant communities that make up a heterogeneous landscape. Students will develop skills in characterizing a study area of interest and assessing its vegetation structure and plant species composition. Credit from successful completion of this course can be used to earn professional certifications (e.g., The Wildlife Society's Certified Wildlife Biologist®) and meet the minimum educational requirements for federal and many state wildlife biology jobs that require formal education in botany and the related plant sciences.
PREREQUISITES: Plant Identification for Wildlife Biologists or similar would be advantageous but not required.
FORMAT: Students will take the course at their own pace over a four-week period. The course is divided into discrete competency-based modules composed of pre-recorded lecture material and hands-on exercises which may require visiting your local wildlife habitat. Student interaction and instructor feedback will be provided in the form of online discussion forums and live Q&A. Each student will also have the opportunity over the last 2 weeks to meet with the instructor via video consultation to discuss their individual projects from school or work.
TOPICS:
Classifying vegetation in a heterogeneous landscape, from plant communities to biomes
Interpreting the study area: Environmental conditions, site history, & wildlife-plant interactions
Characterizing vegetation, part 1: Vegetation structure
Characterizing vegetation, part 2: Plant species composition
LEARNING OUTCOMES:
After this course, students will be able to:
Identify vegetation types
Describe site conditions
Characterize vegetation structure
Inventory dominant plant species or groups
Create a plant community assessment report for a selected study area
DATES: June 26 - July 23, 2023
CONTINUING EDUCATION CREDIT: This course has been approved for continuing education by (1) the Ecological Society of America for 4 CEUs in Category I(a): Scientific Education and Training, and (2) The Wildlife Society for 16 CEUs in Category I of the Certified Wildlife Biologist® Renewal/Professional Development Certificate Program.
MINIMUM EDUCATION REQUIREMENTS FOR ESA CERTIFICATION: This course is approved by the Ecological Society of America for 1 semester hour of qualified coursework that can be used to meet the minimum education requirements in biological science (ecology).