Lake Superior: Natural Resources, Culture, and Climate Change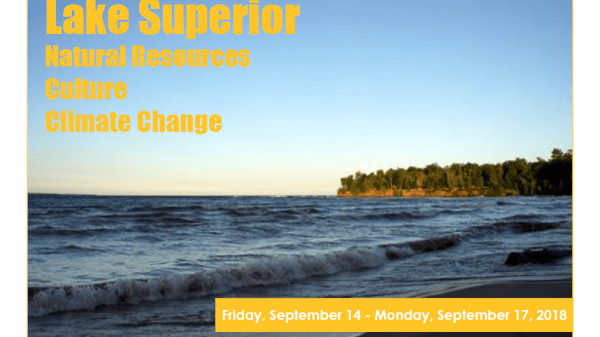 Join a UW-Stevens Point class as we explore the cultural, economic, and environmental impacts of global climate change on Lake Superior and its surrounding communities. Through a combination of tours, talks, and field activities, you'll see firsthand the impact of climate change and learn how to effectively communicate them.
The end of the workshop, you will be able to:
Explain and apply different scientific methods and techniques of measuring and monitoring climate change impacts on terrestrial and aquatic ecosystems in the Lake Superior basin. 
Apply backcasting and forecasting models to assess past and future changes in terrestrial and aquatic ecosystems and key indicator species in relation to human and climate change impacts. 
Engage, communicate and effectively work with natural resource professionals from tribes, governmental agencies, and decision-makers in various communities.
A complete workshop description, tentative itinerary, and registration can be found on the workshop's website: https://www.uwsp.edu/conted/ConfWrkShp/Pages/Climate-Change.aspx.