Graduate Student (M.S. Environmental Education)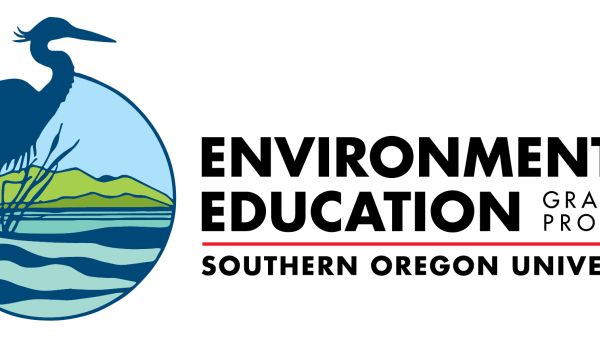 The Master of Science in Environmental Education degree program at Southern Oregon University (SOU) is accredited by the North American Association for Environmental Education (NAAEE). This six quarter program develops leaders in the field of environmental education. It is housed in the Science, Technology, Engineering, and Mathematics (STEM) division and connected to the Biology Department. Coursework exposes students to natural sciences, environmental issues and their associated conflicts, curriculum development, program administration and evaluation, best practices in environmental education, and the history and current field of environmental education. The graduate academic experience can be further enriched by adding a Master of Arts in Teaching with licensure, a certificate in nonprofit management, thesis, or project that can be integrated with the Environmental Education degree. Every student will complete a capstone project delivering a series of residential and non-residential K-12 programs, an exit interview and either an oral exam, project, or thesis. The course of study begins in mid-July.
The Environmental Education Department within Southern Oregon University recognizes the immense value in nurturing a diverse Environmental Education community, where all backgrounds and experiences are celebrated in the unity of our collective work toward access to environmental wellbeing for all. We honor the vibrant dimensions of diversity that people experience, and are committed to fostering an inclusive, equitable, and successful experience in the field of Environmental Education for all students and participants. The EE department of SOU highly encourages applicants from all backgrounds to apply for opportunities within our program.