Environmental Education: School-Community Engagement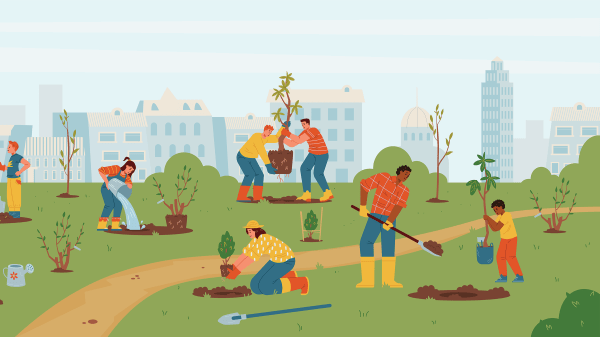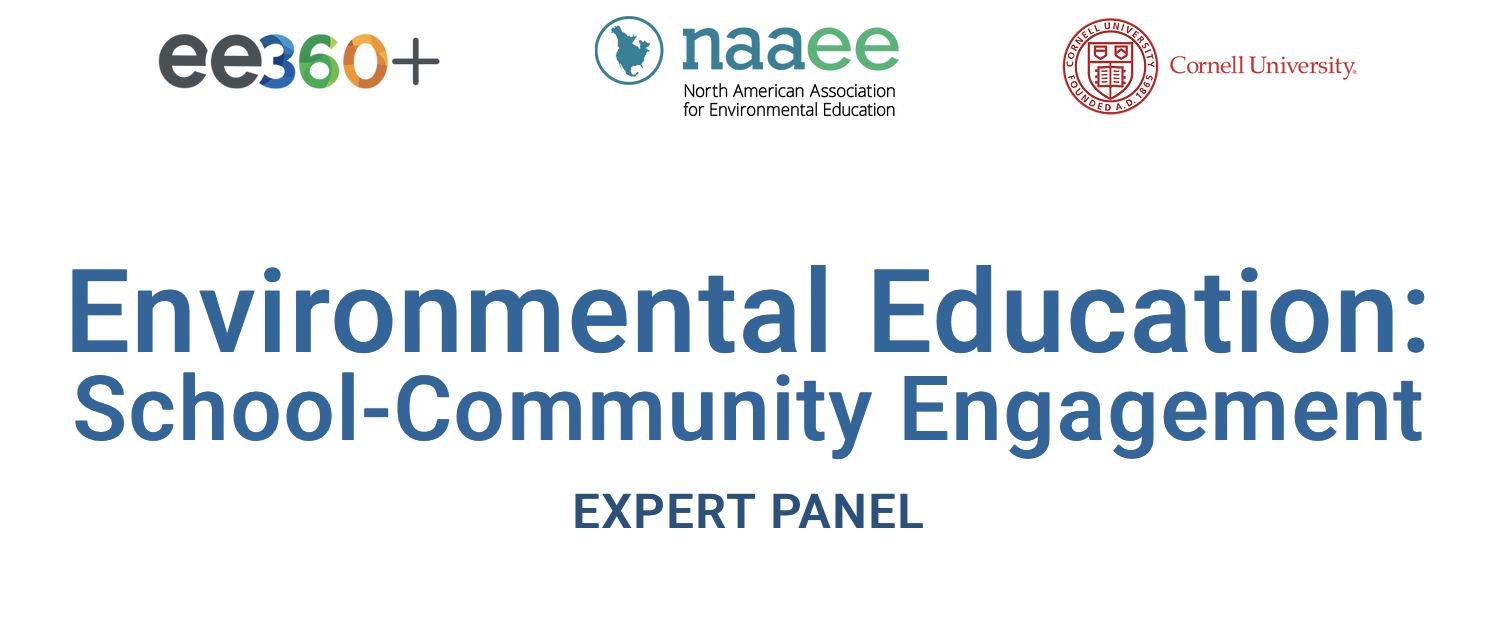 CLICK HERE to learn more and register >
Communities are an important part of environmental education, but their potential is underused. Through this panel, several experts from the United States and other countries will discuss how to strengthen community engagement in school-based environmental education. This discussion will allow community engagement experts to learn from each other, and share their frameworks with any environmental educators, teachers, and community leaders.
When: Join us for an expert panel on May 18 at 9:00–11:00 AM Eastern Time via Zoom.
Zoom: You will receive a link upon registering.
Topics: Some of the discussion topics and questions include: (1) How can communities strengthen place-based and project-based environmental education in schools? (2) How can climate and sustainability education in schools benefit from the diversity of ideas and cultures in communities? (3) How can schools contribute to sustainability and social justice in communities?
Participants​: Anyone can sign up to participate in this 2-hour Zoom panel. Participation is free. You will be able to contribute to this panel by connecting with other participants through chat, and by leaving comments and questions for panelists.
CLICK HERE to learn more and register >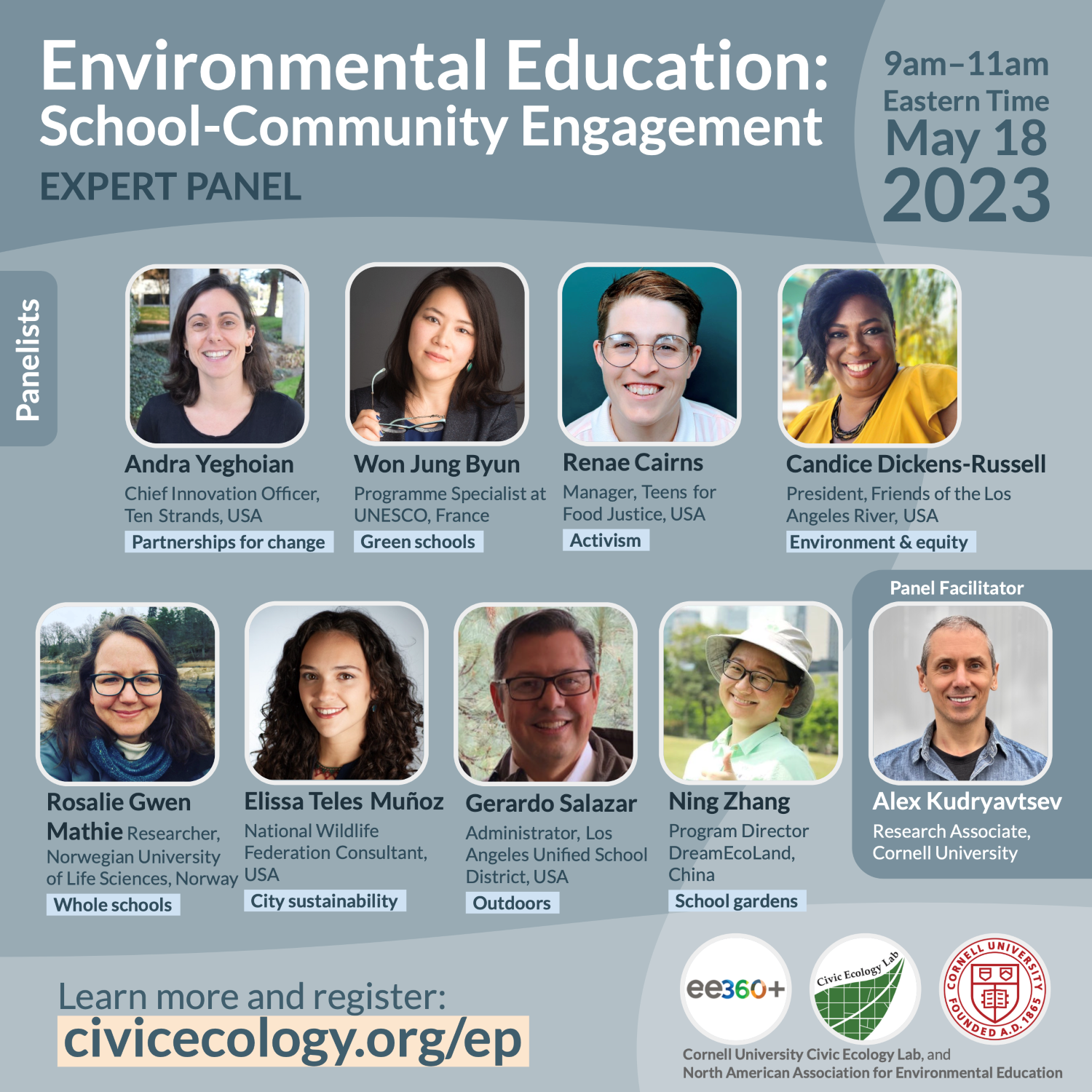 Acknowledgment
The expert panel is funded by the Office of Environmental Education at the U.S. Environmental Protection Agency through ee360+, the environmental educator training program led by the North American Association for Environmental Education under Assistance Agreement No. NT 84019001. This expert panel has not been formally reviewed by EPA. The views expressed in this expert panel are solely those of the panelists and facilitators. EPA does not endorse any products or commercial services mentioned in this panel.