Environmental Education & Community Engagement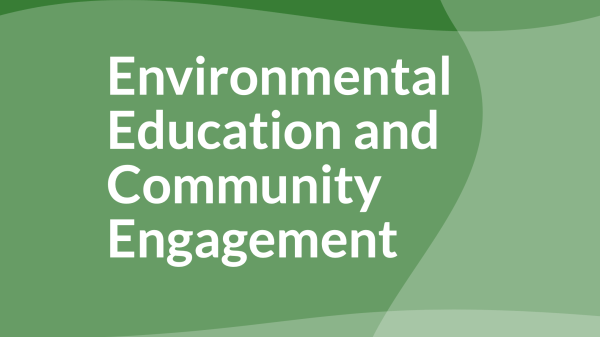 Environmental Education & Community Engagement
Cornell University online course
April 3–30, 2023 (4 weeks)
Register now: http://civicecology.org/eece
Registration fee: $70
Cornell University certificate

Imagine school students and community members designing a new garden to address food justice in their neighborhood. Or a parent-teacher association helping students reach out to elected officials to discuss environmental regulations that impact their school. Or an environmental education center that collaborates with community members to advance local climate action.
This course is about creating partnerships between environmental education programs and community members who aim to achieve shared goals through stewardship or advocacy. By involving youth and adults in environmental stewardship, environmental educators enhance environmental quality, social equity, and human well-being. They also engage local residents in advocacy to transform social systems that influence the environment.
Through the course materials, webinars, and interaction with each other, course participants will explore how to engage community members in stewardship and environmental decision-making and action as part of environmental education. During this 4-week course, you will:
Explore and create new ideas for community engagement goals and strategies by synthesizing practical experiences and theoretical frameworks,
Exchange practical ideas for community engagement with peers and receive feedback from the instructors, and
Develop a plan for community engagement in your own educational program.
Participants who complete all the course requirements will receive a Cornell University certificate: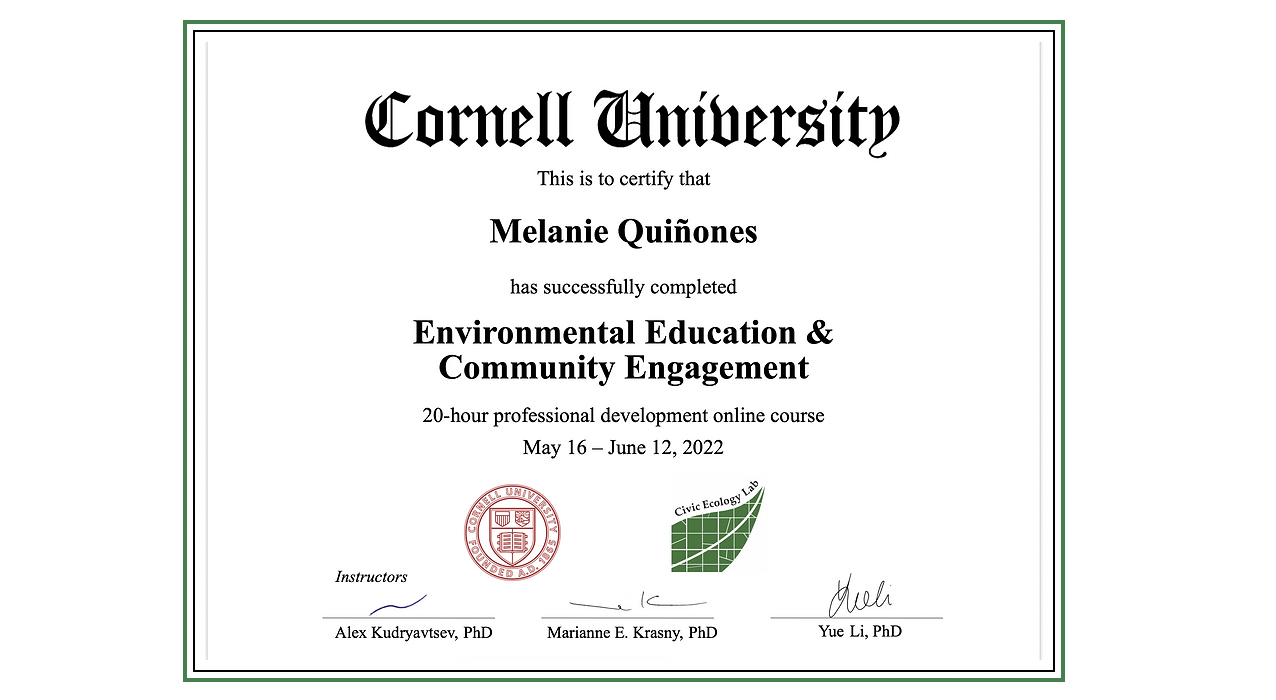 We expect to have a few hundred participants in this course, which is a great opportunity to network and exchange ideas with educators from all over the world. In addition, you can interact with presenters in weekly webinars (but synchronous participation is not required; we record all webinars). Meet our instructors: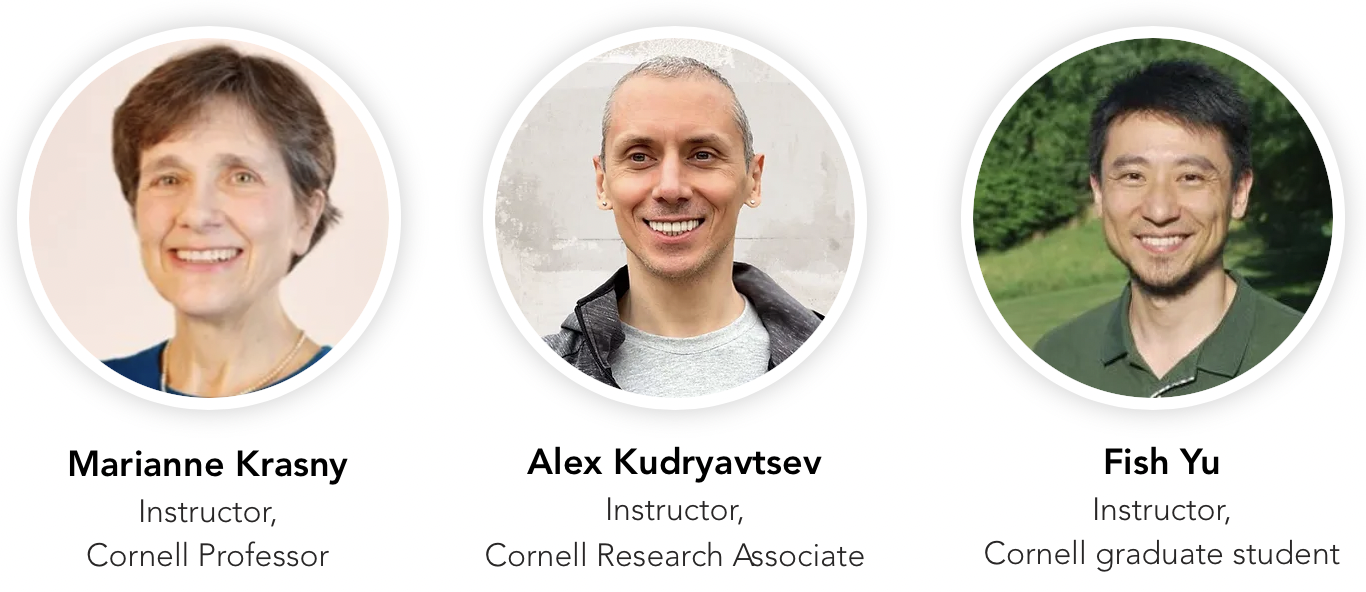 Register now: http://civicecology.org/eece
Invite your peers and friends to take this course along with you!
Questions? Contact our course administrator Kim Snyder: CivicEcology@cornell.edu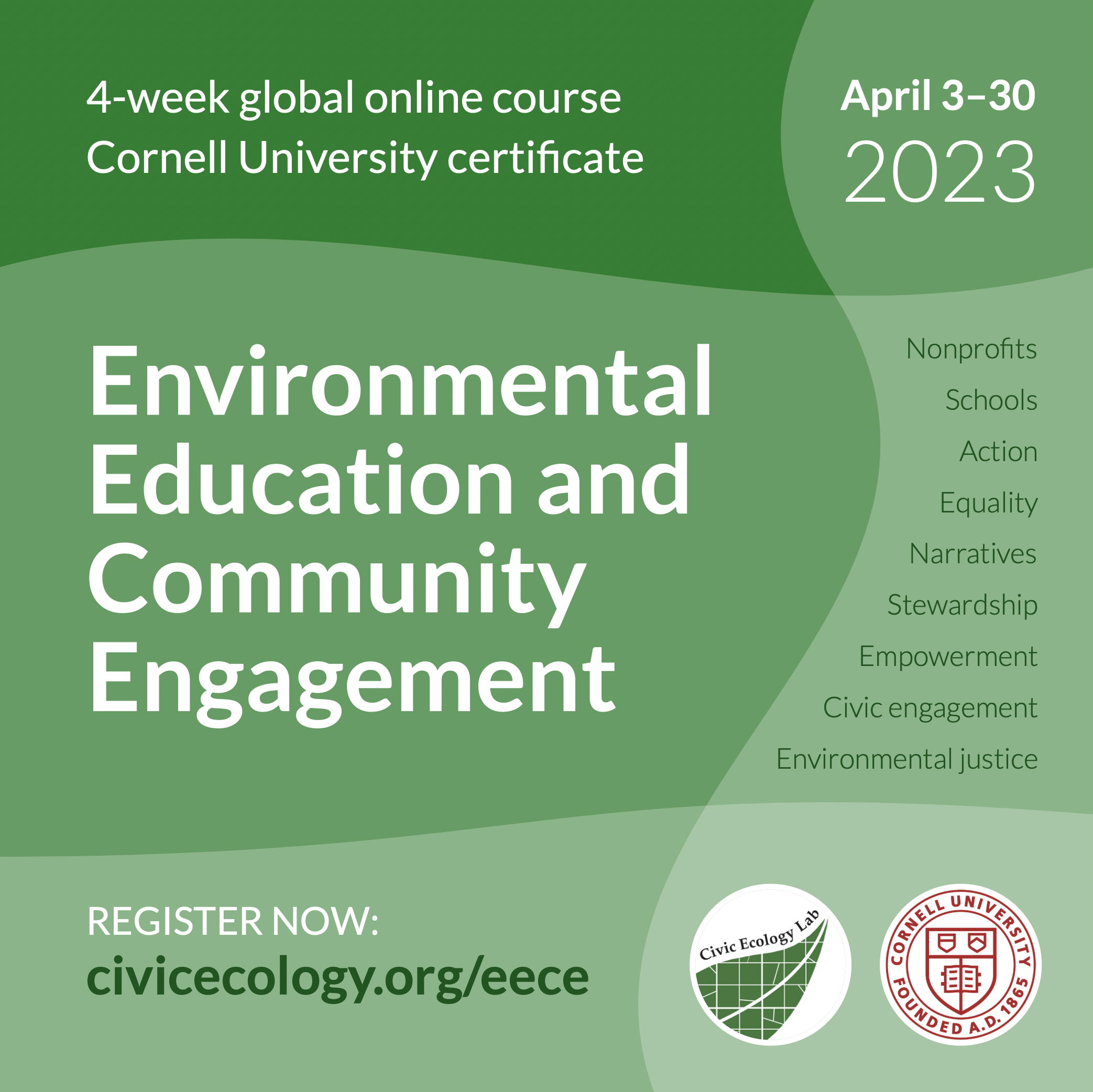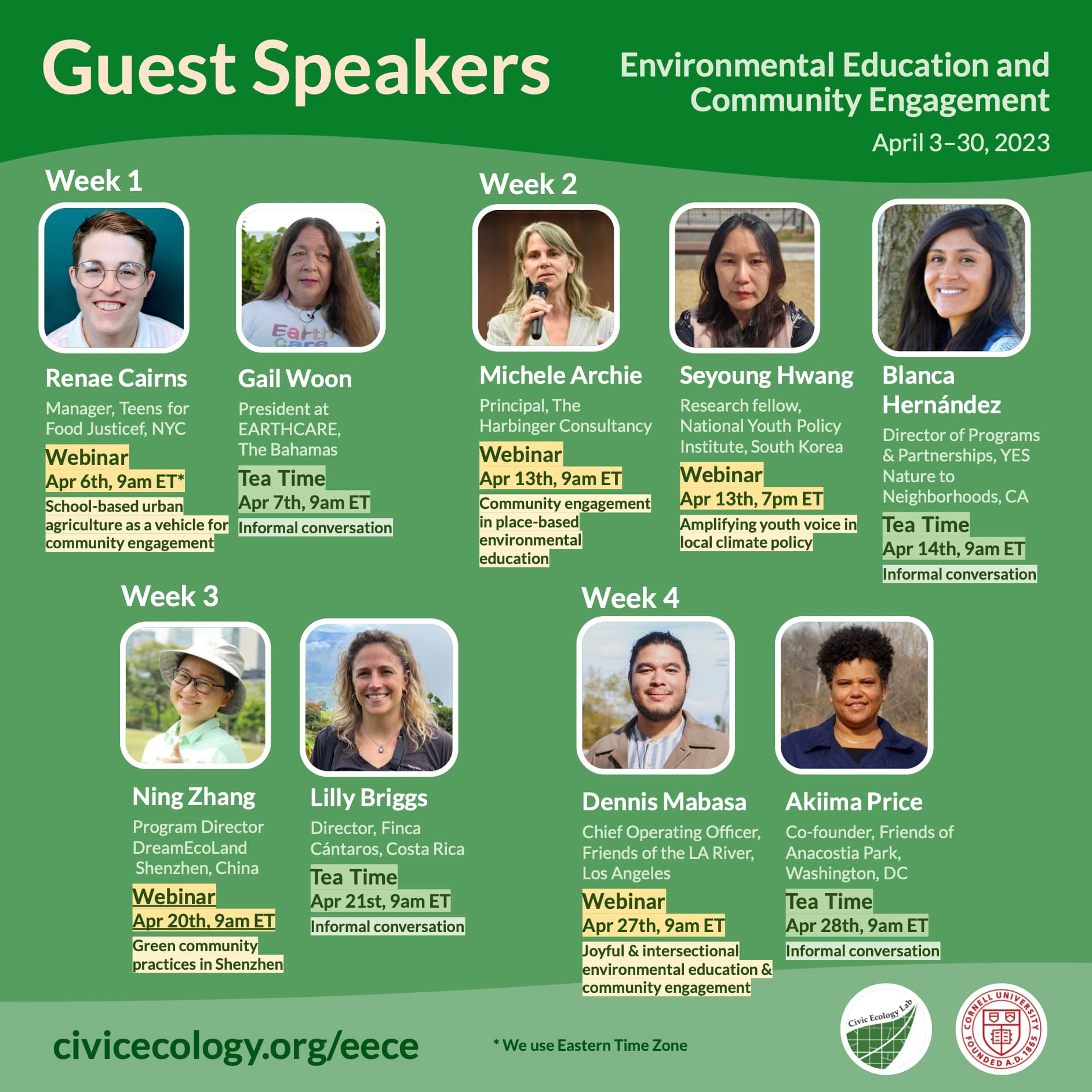 This course was first offered in spring 2022. The development of this online course was funded by the Office of Environmental Education at the U.S. Environmental Protection Agency through ee360+, the Environmental Education and Training Program led by NAAEE under Assistance Agreement No. NT 84019001-0. It has not been formally reviewed by EPA. The views expressed in this online course are solely those of Cornell University. EPA does not endorse any products or commercial services mentioned in this online course.