BEETLES Leadership Institute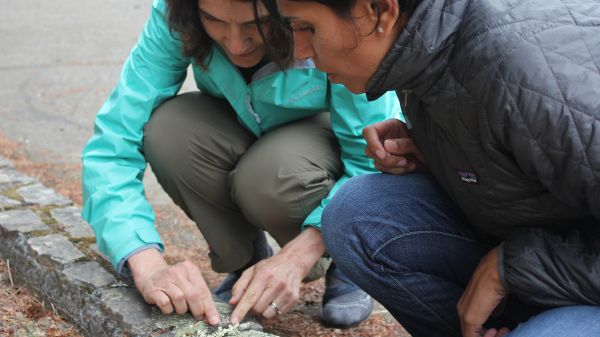 BEETLES helps outdoor science programs take full advantage of the rich opportunities for science learning in the outdoors. Learning science outdoors can be a unique, often transformational experience. Outdoor instructors need different tools and approaches than those designed for classrooms or other contexts. All our resources support the ambitious goals of the Next Generation Science Standards, and are designed to help create more student-centered and nature-centered experiences. We've tested and implemented these resources with programs all over the U.S (and beyond!). Now, we're excited to invite you to our fifth Leadership Institute.
The Leadership Institute will build participants' leadership expertise to incorporate effective practices into professional learning experiences for their staffs. We'll model a variety of resources for professional learning and student experiences, as well as provide opportunities for program leaders to share expertise and build their own capacity for program improvement. Throughout the week, we aim to inspire exploration, deep understanding, wonder, and critical thinking in program leaders.
This Institute is open to 2 leaders (one person in a director/administrative role and one education director/lead instructor responsible for staff professional learning) from each of 20 selected programs across the country. We encourage leaders from underrepresented groups and programs who serve underrepresented groups to apply.
Our commitment to you:
6 days of shared professional learning
Access professional learning sessions and student activities that demonstrate and support research-based professional learning concepts
Ongoing support for implementation during the next year (via regular webinars and an online community)
A community of national environmental education leaders willing to share resources and expertise
Delicious meals and lodging
All free of charge, including a travel stipend
Your commitment to us:
6 days of sharing your time, focus, creative energy, and expertise
Attendance by 2 influential leaders at your program
Make and carry out a plan to implement BEETLES approaches and resources in your program
Participate in BEETLES-related evaluation and research activities
Join us for deep experiences, thought-provoking discussions, camaraderie and a beautiful California setting.
Still have questions? Contact the BEETLES team:
beetles@berkeley.edu | (510) 642-7504
P.S. BEETLES is delighted that we'll have the opportunity to work with 100 programs over the next three years through five week-long, residential Leadership Institutes. Additional Institutes will occur in:
December 2017 | August & December 2018 | August 2019