Basics of Data Literacy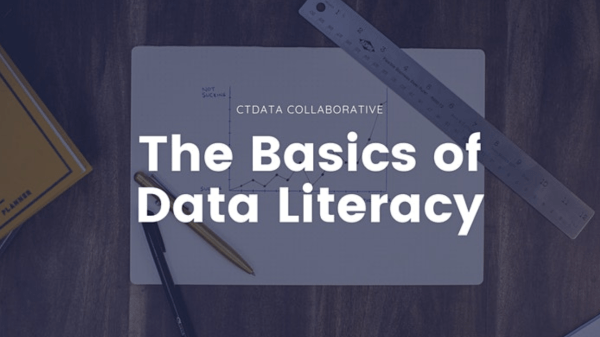 Data is all around us. We hear about it in news stories, read about it in the paper, and try to learn from it to improve our work. Yet, with this data all around you, you still may feel overwhelmed when it is presented, and may not know how to increase your comfort using data.
During the Basics of Data Literacy, presented by the Connecticut Data Collaborative, you will learn how to evaluate whether the data you use or generate is of high-quality, how to evaluate the quality of data other people create, and how to understand more of the data that is being presented to you. You will be able to take when you leave the workshop to improve your own data work. You will leave this workshop:
Understanding what "data literacy" is, and why it is important for making good decisions;
Being more critical consumers & creators of data conclusions from data;
Being more careful "appliers" of data interpretations;
Having a better understanding of data literacy & ways to immediately change how participants engage with data.
This introductory workshop will provide you with skills you can apply to improve your own ability to read, communicate, and use data. You will come away with a greater understanding of data collection and analysis and a more critical eye towards data encountered in everyday life.