Using the Guidelines for Excellence in College Courses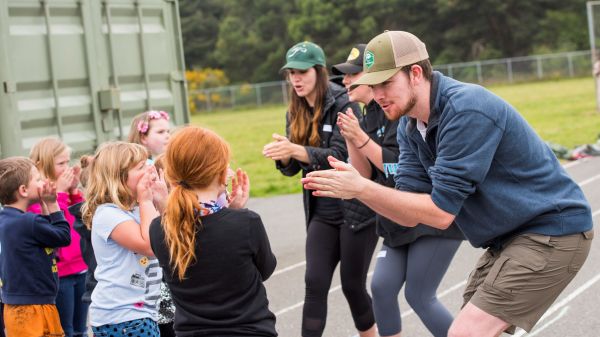 Upon returning from a wonderful conference in Lexington and reflecting on all the joyous reunions with so many colleagues, I have a story to share to hopefully encourage you to think about using the NAAEE Guidelines for Excellence.  I shared this story during Renee Strnad & I's presentation on Using the Guidelines for Excellence in College Courses during the NAAEE conference.
When I began teaching the REC345: Environmental Education course at Humboldt State University, I needed some kind of framework and decided to use the NAAEE Guidelines for Excellence. The first semester I taught the course I used the Preparation & Professional Development of Environmental Educators Guidelines to quickly realize the disparity of knowledge, skills, and abilities between my students and the guidelines.  There was no way in 15 weeks that I would be able to close the gap!
The next semester I used the K-12 Learning Guidelines along with the EE Materials guidelines. The student evaluations provided a consistent message of this is not a science course; this is not an education course. The following time I taught the course, I decided to use the Non-formal EE Programs guidelines and the course worked incredibly well.
In 2015, I attended the NAAEE conference in San Diego and saw the Guidelines Trainers' Bureau ribbon on attendees' name tags. What is that I thought? I use the guidelines and I have never been trained! I was introduced to Bora Simmons who offered to come to Humboldt State to facilitate a training on the guidelines.  It was like a ray of sunshine shining down on me; I had been creating activities all on my own, but there were many resources and activities already created to assist in training individuals on the guidelines! 
The following semester, the course was amazing and continues to be the model I follow. I integrate the Non-formal EE Programs Guidelines into the course making a 6-hour workshop into a fifteen-week workshop. For more helpful tips on how to integrate the guidelines into your work feel free to contact me or check out the slides from our presentation, Using the Guidelines in College Classrooms, from the 2019 NAAEE Conference.