Tidewater Collegiate Academy Becomes Newest PLT Certified School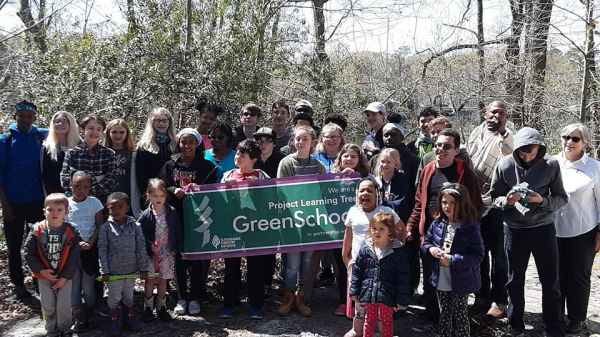 Tidewater Collegiate Academy (TCA) at Virginia Wesleyan University (VWU) is a private homeschool which serves as VWU's laboratory school for PK-12 students. TCA's mission is to facilitate the development of global citizens equipped with 21st century skills to make the world a better place. After witnessing TCA's Green Team in action during an inspirational student-led presentation and school tour last week, I can attest to the fact that they are accomplishing this lofty goal by providing students with authentic, hands-on and thought-demanding experiences.
TCA is a new kind of school. It is a unique collaborative effort of teachers, administrators, professors, parents, business owners, and community leaders that have joined together to provide exceptional education to exceptional students. Their focus is on helping students uncover their full potential to reach their personal goals in a healthy environment and make the world a better place by empowering students to be agents of change in their community and beyond.
During my visit, the TCA Green Team, which is comprised of multiple grade levels and abilities, presented their PLT GreenSchools investigation results and highlighted the student-driven actions they have embraced to reduce their school's environmental footprint and increase its sustainability. For example, they use plants to mitigate indoor carbon dioxide levels, utilize daylight to reduce operational cost and lessen the negative health impacts of artificial light, and they organize poster campaigns to heighten student awareness of how their everyday actions affect the environment.
Housed on VWU's 300-acre campus with a school forest and lake, TCA uses its stunning environment as an extension of the classroom and incorporates nature into all that they do. They are guided by the practices of the International Association of Laboratory schools including research, curriculum development, teacher training, professional development, and educational experimentation for the purpose of educational reform. TCA takes advantage of being on a college campus by enabling their Juniors and Seniors to take classes alongside VWU students with VWU professors to receive a real-world college experience.
Kudos to TCA for developing and preparing the next generation of informed environmental decision makers by providing them the opportunity to lead today!
By James Riley McGirt, K-12 eePro Co-Moderator & PLT Manager, Service Learning and Community Engagement