Spirituality and EE: A Journey Begins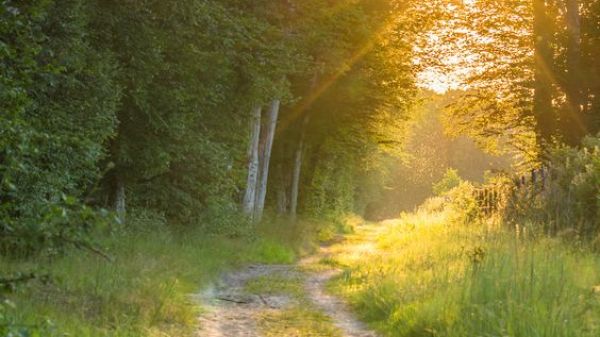 Walking off-trail through the woods, I have found fascinating, amazing, terrifying, and down-right gruesome sites. Of course, I could say the same things about a city street. Are they that much different? I am not so sure they are. Each is but a segment of the environment in which we survive and, hopefully, thrive. Nature simply IS, whether tucked between two cinderblocks or carpeting a lowland trail. It surrounds us no matter where we go or how separated we try to become. Nature isn't looking for our approval or reprimand. It doesn't require permission and it certainly does not feel any regrets. And, despite the predictability of the seasons, the opening of an apple blossom, or the ripples that form on a pond's surface after a stone has dropped in, nature can be unpredictable, destructive, tenacious, and maddening. In a way, it is easy to understand how so many humans have become separated from nature though it is our home. We, the human race, have learned to build walls and compartmentalize so that many do not even see themselves as a part. Some view our home with disdain and discord. Some, whether through neglect or malice, would watch its destruction.
It is what makes EE a challenging field. It is easy to captivate a 5-year-old with leaf shapes and hugging trees. A 50-year-old has had chiggers and a tree fall on their roof. However, we must captivate that 5-year-old to even hope to have a conversation with their 50-year-old self. We must be able to take away some of the unpredictable nature, and bring back the blooming coneflowers and the canopies of majestic trees. We have to find the point where their spirit first met nature and fell in love. Our survival depends on it.
I am Helen Kuhns, an environmental faith liaison, long-time EE professional, and one of your three moderators on the new eePRO group Spirituality and EE. We are all excited to take this journey with you. The EE field is what I live for and my spirituality drives me. As we look at the crossroads between Spirituality and EE, we will journey across faiths, beliefs, knowledge, and observations. We will explore our likenesses and differences as EE professionals with respect, kindness, and a hunger for learning and expanding our views. We will share, and we will grow.
I am really looking forward to making this journey with you.