A Recent Conference on Out-of-School STEM Learning in Rural Settings: Interim Report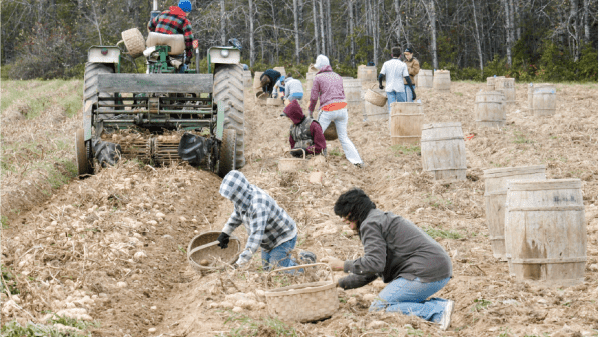 The Rural Informal STEM Learning Conference, sponsored by the National Science Foundation (NSF) and held at its headquarters on September 13–14, 2018, was the first of its kind to bring together key innovators and experts in rural STEM learning outside of school. People who live in rural settings are a frequently overlooked and significantly under-represented STEM audience. At the conference, which was led by the Maine Mathematics and Science Alliance, we addressed this key question: How can we build on recent innovations to create more effective experiences and pathways for informal (out-of-school) STEM learning in rural communities? Over the last decade, NSF has funded a small, committed group of organizations to design and conduct small-scale experiments in enhancing informal STEM learning in rural areas. These innovators, along with policy experts and STEM organization leaders came together to synthesize the work done so far, and to map out the synergies and fruitful directions going forward.
The gathering comprised approximately 30 conference participants representing key sectors of the rural STEM learning ecosystem, including experts on library programs, adult and community education, family outreach, citizen science, and educational programs offered by field stations, universities, research institutes, and science centers. I was extremely humbled and fortunate to be among this cadre. Experts on rural sociology and demographics also participated, providing important context about the features of rural areas, which are home to a diverse group of roughly 60 million Americans (https://www.census.gov/newsroom/press-releases/2016/cb16-210.html). 
Below are some of the many suggestions that were offered at the conference:
 >Fund programs that reflect the diversity of rural communities;
>Ensure that all programs include genuine participation (collaboration or co-development) from members of rural communities;
>Take into account the time and effort needed to build lasting relationships;
> Determine the circumstances under which rural school and out-of-school organizations should be collaborating and pooling resources;
> In each project that includes research, encourage participation of at least one researcher who lives in the rural community being studied;
>Devote more attention to distance learning, and to building the infrastructure that enables distance learning.
A full report is anticipated in early 2019, at www.mmsa.org/RuralConference2018. Parties interested in participating in dissemination events should contact sallen@mmsa.org.