#MyActionsMatter—Together, We Can Change the World!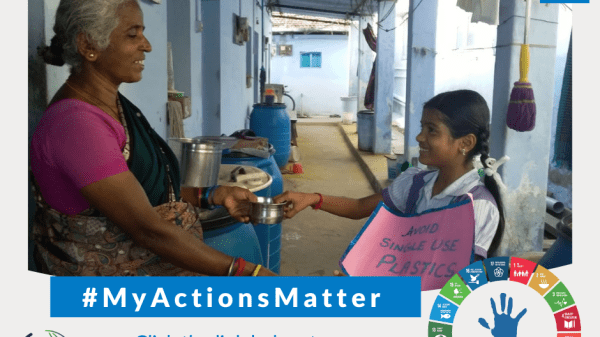 The Global Action Days 2021 Campaign, in partnership with Now.Here., will engage youth through the Treasure Earth app in small positive actions (Handprints) that each one of us can take to become more compassionate towards Earth. The campaign will mobilise the power of our network and demonstrate how small individual action can have a great impact on our own and our Earth's wellbeing.
The campaign is designed as a 21-day journey of 'Compassionate Actions'. These actions will inspire participants to live and act differently by crystallising intentions into concrete actions and new patterns of positive behaviour.
Week 1 – Protect Global Biodiversity
Week 2 – Reduce Environmental Pollution
Week 3 – Empower Climate Action
To Know more - My Actions Matter! — Eco-Schools
For any general queries or questions, contact: Kristina Madsen: kristina@fee.global