Join us for the next Tea-Time Chat Monday, July 11th!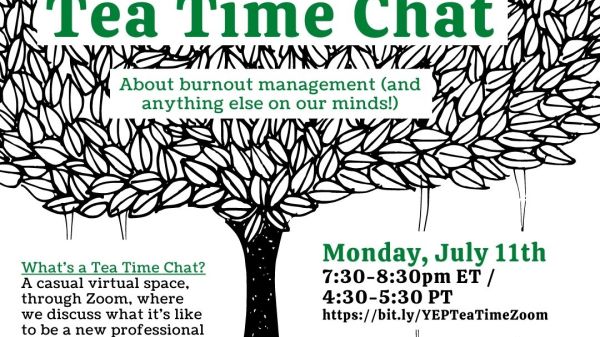 Hello, fellow young and emerging professionals! 
It's been a while since we last caught up so let's get together for another Tea Time Chat this upcoming Monday, July 11th, 7:30 PM ET/4:30 PM PT.
Feel free to bring your favorite tea or beverage of your choice as we gather on Zoom to talk about managing burnout in the environmental education field. We hope you can join us, looking forward to seeing you there!
Join using the following Zoom Link: https://bit.ly/YEPTeaTimeZoom