Disruptive Storytelling: How to Go Beyond Hero, Victim, Villain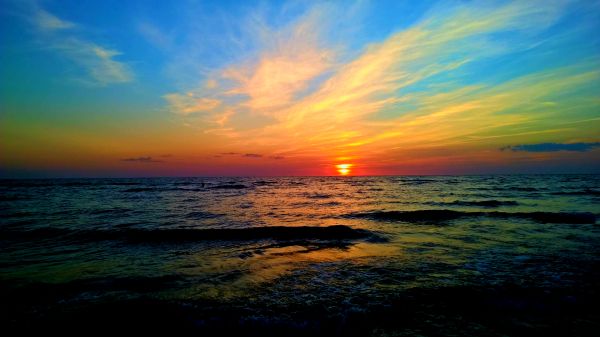 Michael Margolis is a global expert in storytelling and how to communicate innovation. As the CEO of Get Storied, he is an advisor to Silicon Valley including Facebook and Google, a 2x TEDx speaker, and a cultural anthropologist who teaches the world how to think in narrative. We heard from Michael for the March 2018 installment of NAAEE's monthly webinar series. 
Additional materials and resources
Michael Margolis
Narrative Strategist. Cultural Anthropologist. 2x TEDx speaker. Michael is a global expert on storytelling, communicating innovation, and selling the future. He is a trusted advisor to Silicon Valley leaders, human-centered designers, and global change-makers. As an advisor to Facebook, Michael works closely with multiple teams to transform product roadmaps into the big-picture story that can inspire and influence change. Michael teaches a breakthrough narrative model for humanizing disruptive technologies, demystifying data, and sponsoring digital transformation. He also consults and trains leaders at Google, Microsoft, IBM, Airbnb, Genentech, Pivotal, CitiVentures, and Dalai Lama Fellows. Michael is a passionate educator and serves as visiting faculty for Cooper Design, Kauffman Fellows, NASDAQ, General Assembly, and top 50 business schools around the world.
The son of an inventor and artist, Michael is obsessed with how to translate visionary ideas into cultural acceptance. Michael began his career as a social entrepreneur, working on issues related to poverty, race, and the digital divide. He was funded by Ford and Rockefeller Foundations by the age of 23, and an epic startup failure by the age of 24. Michael is the author of an Amazon #1 best-selling book Believe Me, and has been featured in Fast Company, TIME, Brandweek, Inc Magazine, and NPR. He is also a leading #storytelling voice on Twitter with over 250,000 followers. In 2015-2016, Michael completed 500 days on #StoryWorldTour, speaking in 12 countries and 4 continents. Today, Michael is a family man and lives in Sonoma County. He is left-handed, color-blind, and eats more chocolate than the average human.
"The heart of the storyteller, becomes the heart of the story."