5 Ways the Olympics are Going for Green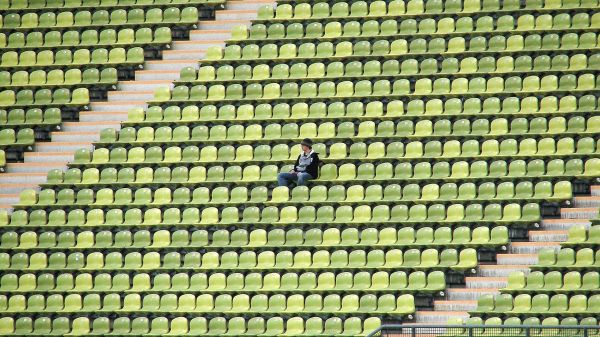 Even without spectators this year, the Olympics have a massive environmental impact. Huge stadiums and other support structures are built and thousands of athletes, coaches, support teams and media representatives travel to the games from around the world, generating greenhouse gas emissions from flights. Most large events have big environmental footprints, and the Olympics are no exception. Here are some steps they're taking to help reduce the negative environmental effects of this year's summer games:
1. Recycling metal into medals
In the two years leading up to the Olympics, around 78,985 tons of electronics, including 6.21 million cell phones from throughout Japan, were collected to produce all 5,000 Olympic medals. Recycling e-waste is a money-saving, eco-friendly strategy that can be replicated outside of the Olympics, too. In 2019 the value of the raw materials in e-waste generated in the U.S. alone was $7.49 billion.
2. Plant-powered athletes
16 Olympians joined a campaign to demonstrate that a plant-based, dairy-free diet doesn't hamper their performance. Plant-based eating is good for the body and it's good for the planet, too. Skipping one glass of milk per week for a year saves 1,238 gallons of water — enough water to fill almost 10 full-size refrigerators.
3. Repurposed architecture
34 of the 42 venues from the 1964 Tokyo Olympics were repurposed for the 2020 Olympics. Hopefully this signifies a new trend of conscious construction for future events. Last year the Earth reached the tipping point where human-made mass surpasses all living biomass. There are 1,100 Gt of buildings and infrastructure compared to 900 Gt of trees and shrubs, so reusing existing structures is a critical step in the right direction.
4. Playing it safe
160,000 condoms were given out in the Olympic Village this year. Whether they're used for their intended purposes or just taken as fun Olympic-branded souvenirs, we'll never know. Providing contraception like condoms is beneficial for the health of athletes and the planet. Safe sex is a conservation action, since our unsustainable human population growth negatively affects wildlife and the environment.
Unintended condom bonus:  Australian bronze-medalist Jess Fox used a condom to MacGyver a fix on her kayak. And hey, fixing broken equipment rather that opting for something new is sustainable, too!
5. Protecting biodiversity
The International Union for Conservation of Nature (IUCN) published a set of guidelines last year titled Mitigating biodiversity impacts of sports events. The guidelines demonstrate how event organizers can minimize negative effects to biodiversity. While most Olympic events that get primetime coverage tend to take place in stadiums, there are several outdoor events like the marathon, bike races and open water swimming that run the risk of disturbing wildlife habitat. The IUCN's recommendations were put into action when Olympic event planners discovered a pair of nesting goshawks at the proposed biathlon venue and moved the event to an preexisting site elsewhere.
Room for improvement
Not everything at the Olympics can be triumphant — sometimes there are upsets and disappointments. Olympic-sized food waste made headlines when officials were caught on video discarding uneaten leftovers into dumpsters after the opening ceremonies. Good planning can help ensure this scenario isn't repeated in the future and that unused food is donated in the community.
Looking ahead
The 2020 Olympics made great strides in protecting the planet, but future organizers need to continue striving to break sustainability records, especially once spectators return. Paris, France, the host of the 2024 Summer Olympics, has commited to halving the carbon emissions released at the previous two summer games. It's not clear yet how they will achieve this goal, but from travel and trash to venues and vendors, the organizers need to go for green while our athletes compete for gold.