2018 MAEOE Conference Expands & Empowers Action for the Environment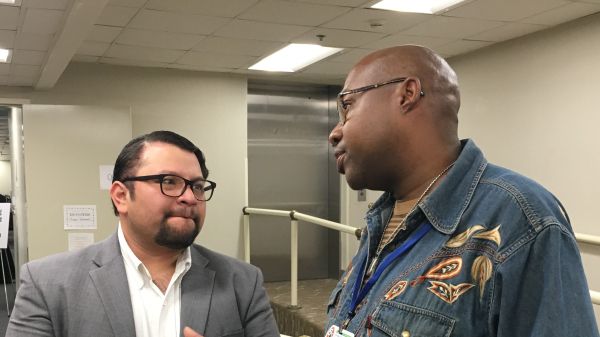 The Maryland Association for Environmental and Outdoor Education (MAEOE) just held its 33rd annual conference in Ocean City, MD, Feb. 1- 4, 2018. This is the largest state environmental education conference in the nation and this year there were over 400 attendees, 40% of whom were first timers, and 40% are employed by schools and school systems across the state.
The theme of the conference was Expand Your Influence! Empowering Action for the Environment and the event offered over 60 professional development workshops for participants to learn how to engage and empower people of all ages, ethnicities, and backgrounds in understanding fundamental and complex ways their actions impact the environment and ways to communicate these concepts. 
There were two new and timely strands this year: In Depth Science in which regional scientists presented important, current research on local watersheds and Agriculture Education and Environmental Education in which experts from the farm and the classroom shared examples and highlighted ties to NGSS and STEM.
Juan Martinez, a National Geographic Explorer, TED speaker and the Children and Nature Network's Director of Leadership Development, was the keynote speaker.  In his passionate address he declared an international call to action to ensure a world where every citizen had the opportunity to experience nature and access to high quality environmental education. He reasoned, "Very little can bring people together like the great outdoors because nature doesn't ask where you come from or how much is in your bank account."
Laura Johnson Collard, MAEOE Director, reflected on the conference by stating "We encourage our partners and friends to keep listening to those in the communities in which you live and work to explore shared connections with the environment. What impact will you have in 2018?"
By James Riley McGirt, Manager of Service Learning & Community Engagement, Project Learning Tree and NAAEE eePRO Green Schools Co-Moderator