Documentary "Horseshoe Crab Moon"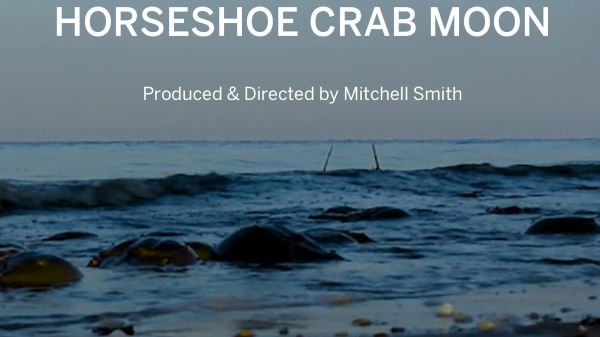 HORSESHOE CRAB MOON follows the scientists, researchers, and citizen scientists as they study the decline of the horseshoe crab along the East coast, and in particular the Delaware Bay. The film also looks at the resulting crash of the red knot, a globe-trotting sandpiper, which depends on horseshoe crabs eggs for sustenance during its incredible migrations.
This is the inspiring story of the scientists and field biologists' successful efforts to connect an ancient ecosystem with the interconnected relationship of the moon, tides, horseshoe crabs and sandpipers. Diligent data collection and scientific documentation is used to understand the interdependence of these populations, and guide the most effective way that scientists and the public can help in reinvigorating the horseshoe crab and red knot populations and restoring the health of the bay.
Watch the Trailer
48 minutes. Directed by Mitchell Smith
"Horseshoe Crab Moon is a tremendous resource...Its potential to educate and enlighten both school age children and adults about the natural world and how science underpins efforts to conserve wildlife cannot be overstated." David Mizrahi, PhD, Vice-president for Research and Monitoring, New Jersey Audubon Society