Youth River Education and Recreation Grants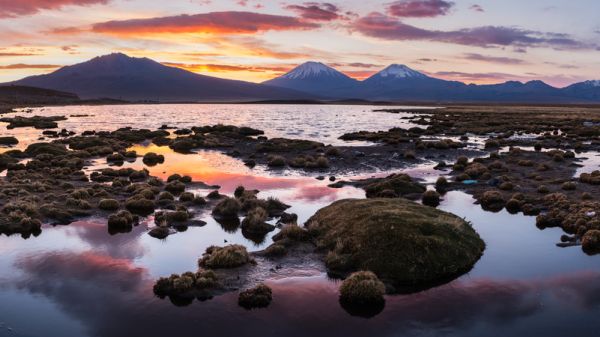 The National Park Service and River Network are pleased to announce a grant opportunity to fund projects that develop and/or expand "on-water" education, recreation, and/or cultural preservation programs for youth and young adults. Supported projects will include diverse partner organizations that work together to enhance and expand availability of recreational, educational, and cultural preservation opportunities and programming for youth and adults on land and on water.
Award and Duration of Funding: Individual awards may range from $5,000 to $25,000. A total of $150,000 is available through this opportunity. It is expected that 6-10 projects will be supported in total.
Applicants should present realistic timelines for project implementation during 2020, while acknowledging the need to operate within evolving Federal and state health and safety guidelines related to COVID-19. Delays or disruptions in project performance timelines will be treated with flexibility.
While matching funds are not required, applicants are encouraged to list any such funds, whether they be in-kind or cash, in their proposed budgets.
Eligibility: Public and nonprofit institutions/organizations (501c(3) or sponsored), local governments, and federally recognized Indian tribal governments which have a developing or existing youth outdoor education, cultural preservation and/or recreation/ or stewardship initiative are eligible to apply. Applicants are encouraged to use requested funding to further sustain existing programs that have previously resulted in tangible benefits to the local community and participants.
This is a nationwide opportunity, and includes Tribal Lands, Puerto Rico, and U.S. Territories. Projects supported by this funding may take place across all geographies and communities. Special consideration will be given to proposals that support communities whose members historically lack adequate access to outdoor education and/or recreation opportunities.
The projects funded do not need to be associated with the National Park site. Applicants do not need to be a premium River Network member to apply.
Anticipated Activities: While a broad range of activities is eligible for funding, successful applicants should demonstrate an integrated approach that includes on-waterway education, recreational, and cultural preservation activities, or a combination thereof, that engage youth and young adults. Creative ideas are encouraged for responsibly providing these opportunities consistent with Federal and state health and safety guidelines related to COVID-19.
Evaluation Criteria: Project applications will be evaluated using the following criteria:
Impact – Project provides access to outdoor environmental education, cultural preservation and/or recreational programming on waterways; project increases the connection between program participants and the outdoors and/or connectivity with new partners.
Reach – Project increases the diversity and numbers of volunteers and community members engaged with the organization and/or with the outdoors.
Effectiveness – Project implementation will enhance the organization's ability to plan and implement successful programs that help meet community-based goals.
Feasibility – Project has strong potential for success based on project design, leadership, and realistic budgeting.
Community Support – Project proposal demonstrates strong partnerships/community support.