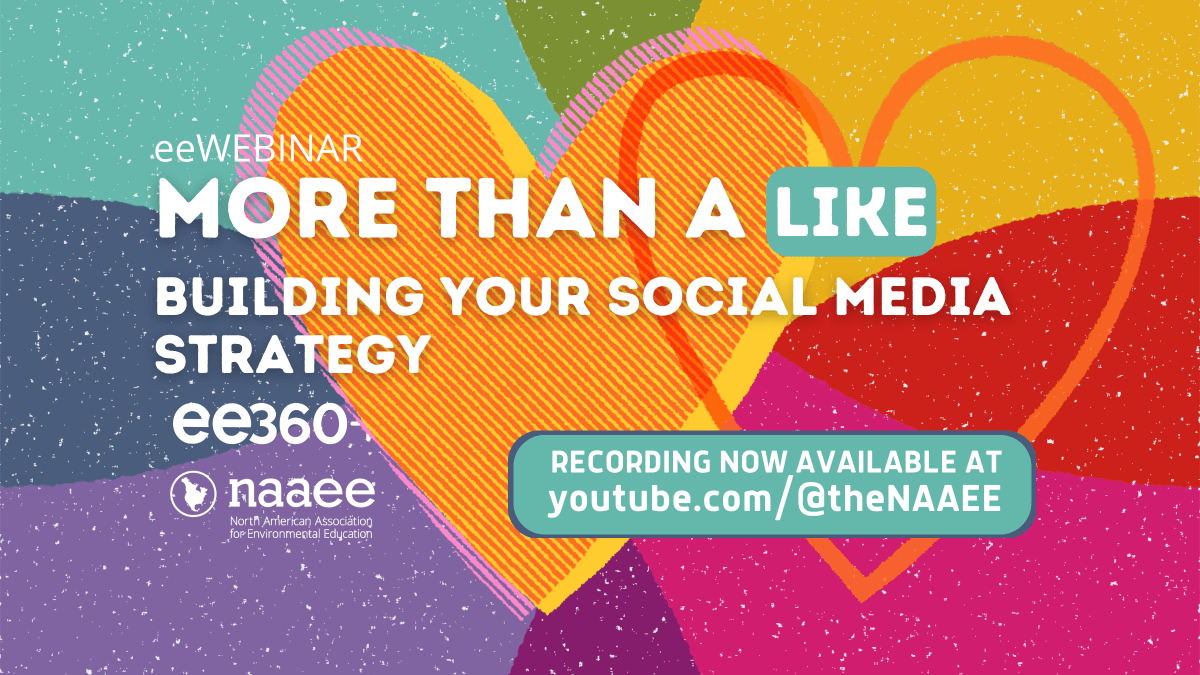 New eeWEBINAR!
More than a Like: Building Your Social Media Strategy
Join NAAEE Social Media and Communications Coordinator Carrie Albright and Digital Community Coordinator Jimena Cuenca as they share ideas for creating engaging content and provide guidance for tracking and measuring impact.
Search and add online and in-person courses, webinars, workshops, and other educational activities. You'll also find degree programs and state environmental education certification programs.
Search Learning Posts