More than a Like: Building Your Social Media Strategy eeWEBINAR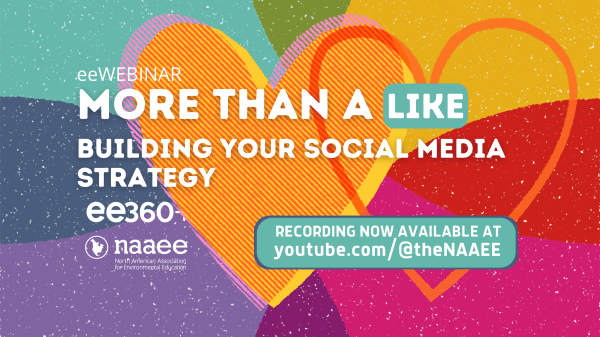 Communications Strategy
Worksheet: Goals and Objectives Blog post with options
Mindful Messaging
SmartChart 4.0

Link in Bio
Blog post with options 

Image Sources
Image Assets Template
Children and Nature Network Collection by Nappy Stock
EDUImages by All4Ed
Climate Visuals

Data Tracking 
Data Analysis Template
Social Follower Template
Do you have a social media presence and find yourself seeking meaningful connections with your community? Transform your social media platforms with a strategic communications strategy—no matter your technical savvy or team size.
Join NAAEE Social Media and Communications Coordinator Carrie Albright and Digital Community Coordinator Jimena Cuenca as they share ideas for creating engaging content and provide guidance for tracking and measuring impact.
Below are some of the topics we'll cover:
Setting meaningful objectives 
Creating a content schedule and choosing platforms
Drafting language and accompanying imagery
Building community on social media
Incorporating accessibility into each phase
Accessing social media tools to track your efforts
Speakers: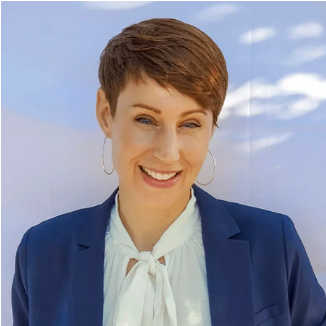 Carrie earned her B.A. in both Environmental Studies and Spanish, a dual major she explored hands-on while studying in the cloud forests of Ecuador. After attending Indiana University to complete her Masters in Public Affairs, with concentrations in Environmental Policy and Natural Resource Management, she took on the role of Environmental Educator with the City of Bloomington. Here she connected with community members of all ages, teaching about habitats, sustainability practices, and conservation efforts.
As an established marketing professional and award-winning public speaker, Carrie brings a variety of skills to NAAEE. Hailing most recently from the private sector, she is versed in planning complex marketing strategies for such names as REI, Icelandair, NPR, and The Weather Channel. A thought-leader in her industry, Carrie has developed and delivered training and audits to hundreds of participants, and prides herself on empowering those around her to excellence. She enthusiastically joins the NAAEE team to combine her creative innovation with her passion for environmental justice and education.
Carrie has spent her life in the Midwest and currently resides in the rolling hills of southern Indiana. Outside work, Carrie serves on the Bloomington Environmental Commission and takes every opportunity to go hiking with her wife and two rescue pups.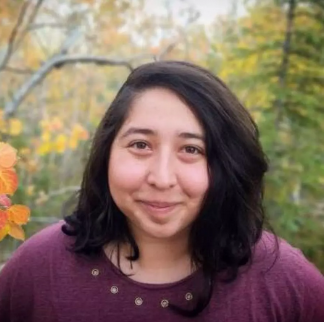 Jimena Cuenca is happiest when she is a part of a community working towards positive change. She was born and raised in Los Angeles, California, and she started her career volunteering to outreach and present bicycle safety workshops. Jimena holds a Bachelor's degree in Geography from UC Berkeley. Since graduating, she's worked as a seasonal research technician on avian field projects in the Copper River Delta and the northern coast of Alaska. More recently, she has developed and led environmental education programs as a park ranger. In her work as a communicator, she seeks to elevate conversations about the environment and social change.
---
This webinar is brought to you by ee360+.
ee360+: Building a Stronger and More Inclusive Movement Through Collective Impact
An ambitious multi-year initiative, the ee360+ Leadership and Training Collaborative connects, trains, and promotes innovative leaders dedicated to using the power of education to create a more just and sustainable future for everyone, everywhere. Led by NAAEE, ee360+ is made possible through funding and support from U.S. EPA and twenty-seven partner organizations representing universities and nonprofits across the country, and five federal agencies. Through this partnership, ee360+ brings together more than five decades of expertise to grow, strengthen, and diversify the environmental education field. Visit https://naaee.org/programs/ee360 to learn more.