Get Outside: Learning Outdoors in Winter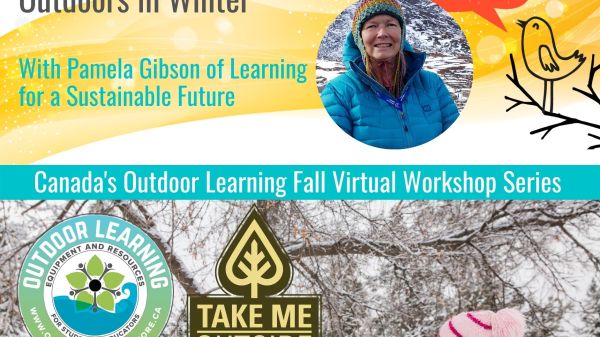 Finding curriculum opportunities outside in winter is easier than you think. Whether it is Math, Science, the Arts or any other subject area, winter outside offers educators a plethora of interesting, motivating curriculum connections not found in other seasons. Come join me for a 'walk through winter opportunities'.
Pamela Gibson is a career classroom teacher with an Arts background and a love of teaching and learning outdoors. Making curriculum come alive through experiential learning, helping students feel a sense of belonging and love for the earth, connected to nature and community is my passion. I am currently working for Learning for a Sustainable Future as Lead in implementing the Sustainable Future Schools project.