Webinar: Biodiversity Around the World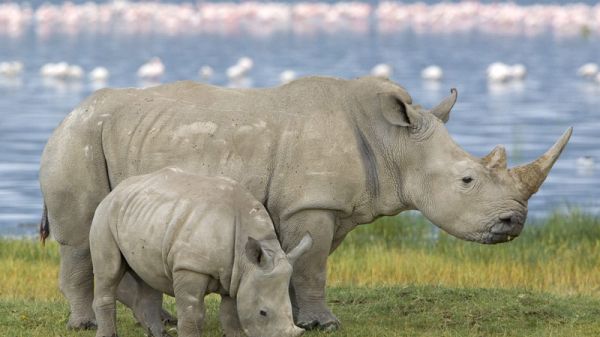 As part of NAAEE's monthly webinar series (Bringing New Ideas and Innovation to the field of EE), we heard from Dr. Eric Dinerstein, Director of WildTech and the Biodiversity and Wildlife Solutions Program at RESOLVE.
RESOLVE is an independent nonprofit organization building strong, enduring solutions to environmental, social, and health challenges and helping community, business, government, and NGO leaders get results and create lasting relationships through collaboration. The Biodiversity and Wildlife Solutions (BWS) program targets two of the greatest conservation crises of our time: the approaching extinction of endangered wildlife and the destruction of tropical forests where most of the world's species resides. BWS combines creative, field-oriented approaches to conservation with the identification, adaptation, and application of innovative science and technology to dramatically improve how we monitor and protect endangered wildlife and their habitats.
Dr. Eric Dinerstein
Dr. Eric Dinerstein is Director of WildTech and the Biodiversity and Wildlife Solutions Program at RESOLVE. His areas of specialty include tropical mammals, large mammal biology, biogeography, bats, rhinos, seed dispersal, and community ecology. For much of the past 25 years he was Chief Scientist at the World Wildlife Fund. Beginning in 1975, he conducted pioneering studies of tigers and their prey and led conservation programs for large mammals, such as greater-one horned rhinoceros and Asiatic elephants. Along with Dr. Eric Wikramanayake, Eric mapped tiger conservation landscapes, designed the Terai Arc Landscape in Nepal and India, and came up with the idea of a Global Tiger Summit, staged in November 2010, to double the wild tiger population. He helped create the conservation plans for many iconic places–including the Galapagos, the Chihuahuan Desert, the Himalayas, the panda mountains of China, and the northern Great Plains of Montana. He has conservation experience in many countries and has published widely on large mammal conservation including books on rhinos and tigers.