Presentations for Impact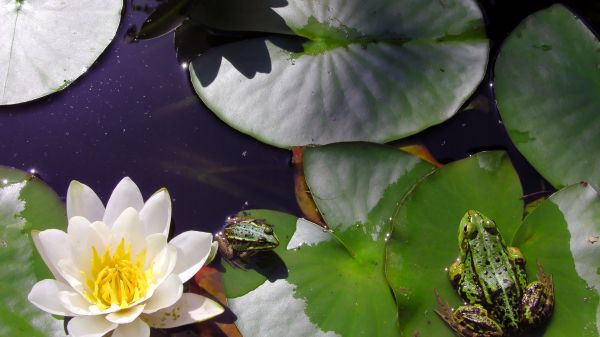 In the September 2018 edition of NAAEE's monthly webinar series, we heard from Dennis Poplin, senior vice president and director of learning for Spitfire Strategies. Dennis uses his wealth of experience in building organizational and personal strategic communications skills to help us all make a bigger impact in our presentations and strategic storytelling.
Attended live or watched the recorded webinar? Provide your feedback to keep the webinar series going! 
Dennis Poplin
With over three decades of experience as an organizer, educator, and communicator, Dennis plans and leads capacity building trainings, and facilitates strategy meetings and learning experiences for scores of foundations and nonprofit (local and national, large and small) to build organizational and personal strategic communications skills to meet their goals. 
Dennis has brought Spitfire's unique approach to developing tailored programs to a variety of nonprofits and foundation staff and grantees including the Robert Wood Johnson Foundation, the Rockefeller Foundation, 11th Hour Project, United Latinos/UFCW, the Emerson Collective, Jessie Ball duPont Fund, MIT Media Project, Lown Institute, Atlantic Philanthropies, Bill and Melinda Gates Foundation, William and Flora Hewlett Foundation, HealthSpark Foundation, and ClimateWorks Foundation among others.
Each year, Dennis heads Spitfire's Executive Training Program which is designed to help nonprofit leaders develop the skills and strategies needed to lead highly-communicating organizations. He has also planned communication training programs aimed at helping foundation staff integrate strategic communication into their funding strategies.
Dennis has coordinated trainings for human rights grantees of the Ford Foundation in Brazil and South Africa, the European Climate Foundation in Brussels and the Energy Foundation's China Sustainable Energy Program in Beijing and an international storytelling convening for the Rockefeller Foundation in Bellagio, Italy. For the last 10 years, Dennis has successfully run the RWJF Strategic Communications Training Program and served as a coach, trainer and emcee for the yearlong, two-cohort program.
For each of these efforts, Dennis showcases his unique ability to assess a client's specific needs and develop a training agenda that is customized to those needs, both in content and in skill level. Dennis recently expanded Spitfire's training offerings to include a series of webinars focused on specific communication issues. He is an experienced trainer and works regularly with both nonprofit and foundation staff on such topics as communication planning, measuring communication impact, internal communication processes, presentation skills and strategic storytelling.
Dennis moved to Washington, D.C., from his local San Antonio, Texas, Planned Parenthood affiliate to work for the national office in 1998. As former assistant director of field operations at Planned Parenthood Federation of America (PPFA), Dennis was instrumental in the development and execution of all major organizing and public policy projects, campaigns and programs. He was responsible for the development and management of PPFA's grassroots field programs, including: Republicans for Choice (35 chapters in 20 states); Vox: Voices for Planned Parenthood (180 campus chapters); offline organizing and direct action; grasstops and CEO outreach; meetings and conferences; coalition efforts; and internal and external organizing communication.
His most exciting accomplishment was overseeing logistics and nationwide PPFA mobilization for the April 25, 2004 March for Women's Lives, which brought more than one million pro-choice supporters to the National Mall. Another fun activity was coordinating pro-choice visibility events during the federal judicial and U.S. Supreme Court nominations process at the Supreme Court, White House, U.S. Senate and other Washington, D.C. locations. These events were covered by major media outlets, including ABC, NBC, CBS, CNN, USA Today, The New York Times, The Washington Post and the Los Angeles Times.
Prior to Planned Parenthood, Dennis was a community-based organizer working on LGBT, youth empowerment, HIV/AIDS, media and arts and cultural diversity issues.