Affiliate Network Steering Committee Election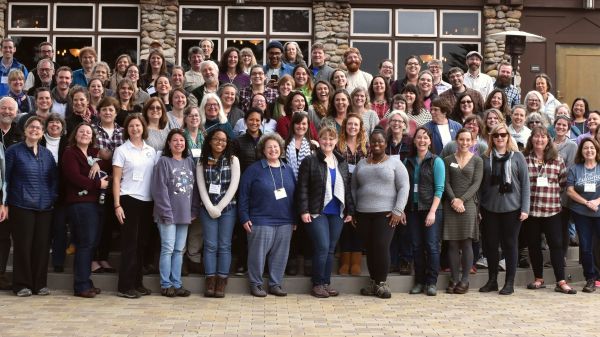 It's that time of year!  Time to elect a new chair for the Affiliate Steering Committee. 
Each Affiliate can vote ONE time!  Please check to ensure you are the appropriate affiliate liaison before you vote!
The Affiliate Steering Committee facilitates the day-to-day operations of the Affiliate Network.  The Affiliate Network's mission is to promote environmental education and support the work of environmental educators through strengthening the capacity of state, territorial, regional and provincial environmental education associations.  Our primary goals are:  
Promote Communications/Networking
Foster Organizational and Leadership Development
Provide Recognition and Support
Promote Effective Interaction with NAAEE
The chair of the Affiliate Steering Committee serves a four year term in the following roles:  Chair-elect (one year), Chair (two years) and Past-chair (one year).  The chair is responsible for ensuring that the Network operates in accordance to our Operating Procedures, as well as provide guidance and oversight to all committees,  and serves as the liaison between the Network and NAAEE.
We have two amazing candidates.  Each affiliate organization is allowed one vote.  Please read more about the candidates below and vote for one individual by October 5th.
Vote at 
https://www.surveymonkey.com/r/HJ99MQX