The Caterpillar Lab Website: www.thecaterpillarlab.org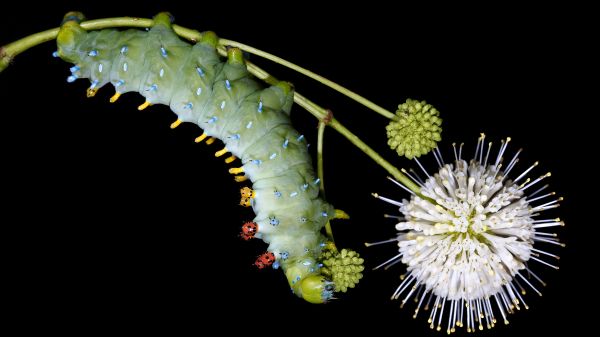 The Caterpillar Lab's website is designed as a location for individuals, families, classroom teachers, environmental educators--anyone!--to learn more about caterpillars, moths, butterflies, metamorphosis, and more. Resources are completely free and include:
HD videos (perfect for classroom use) of fascinating caterpillar life cycle processes, including: hatching from eggs, shedding, spinning cocoons, changing into pupae, and emerging as adult butterflies and moths.
Video narratives to help viewers understand videos in detail.
A caterpillar blog, updated weekly, which features in-depth stories about and pictures of native New England species, engaging explorations of caterpillar anatomy, descriptions of recent caterpillar research, and more.
Information about booking programs with The Caterpillar Lab or visiting their Keene, NH location.
And much more!
No matter where you live or what your level of prior knowledge about caterpillars may be, The Caterpillar Lab has something for you! Please check out this exciting website and share widely: