National Children & Youth Garden Symposium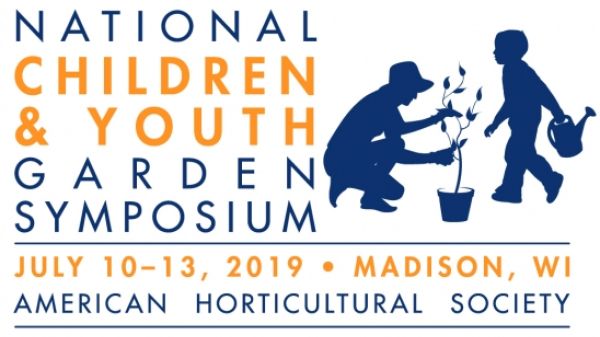 The June 25th deadline to register online for The American Horticultural Society's National Children & Youth Garden Symposium is closing in.  Join us for this three-day long conference for educators, non-profit professionals, designers, outdoor education specialists and others working directly with children and youth in garden-based settings. The conference will take place on the campus of the University of Wisconsin, Madison in Madison, Wisconsin from July 10th through 13th, 2019. Partners for the event include Community Groundworks, the Wisconsin School Garden Network and the UW Madison Environmental Design Laboratory.
This year's symposium will explore "green" career resources and innovative sustainable gardening curriculum and practices, and highlight model partnerships for attracting the human, financial, and intellectual capital needed to sustain youth gardening endeavors. 
Attendees at the Symposium will have the opportunity to:
• participate in almost 50 peer-led educational sessions, including 6 Seed Your Future-dedicated sessions. 
• hear thought-provoking speakers including Detroit Dirt's Pashon Murray and Soul Fire Farm's Amani Olugbala present on current topics including closed-loop waste management and food justice
• tour outstanding local sites such as the Madison Children's Museum, Allen Centennial Garden, and the Troy Kids' Garden
• meet and connect with colleagues and peers working in the youth gardening sector.