Diversity in STEM Symposium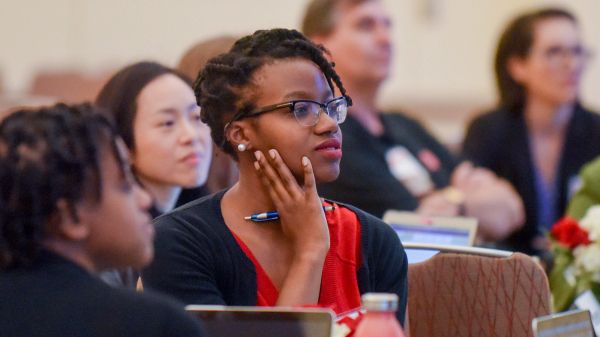 Few reminders:
It's free to attend for all! 
If you can only attend one session (even if that is lunch) please do so. Sessions available for students, staff, faculty and the greater community. 
What: Register now for our second Diversity in STEM Symposium: Creating Inclusive Spaces. The event will include sessions on respecting culture in STEM research, inclusion in advising, breaking artificial barriers, and creating spaces that support marginalized identities. BASF is sponsoring the event.
Who: NC State students, faculty, staff and alumni, as well as the general public, are invited to attend. The keynote speaker will be Christina Chang, a race and equity consultant based in Seattle. Chang has two decades of experience in higher education administration and is committed to transforming institutional culture and policy with a focus on diversity, inclusion and equity.
When: 8:30 a.m. to 2 p.m. on Wednesday, Feb. 5
Where: Talley Student Union on the NC State campus (map)
More Info: This event is free, but registration is required by Sunday, Feb. 2.
https://docs.google.com/forms/d/e/1FAIpQLSe8WmYNYj5dREfvVGqBJyTbLDVPrh47PzG1Ic8HoKoj6VBeGg/viewform