Midwest Environmental Education Conference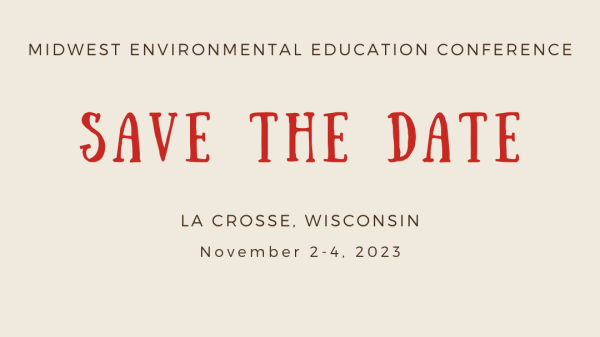 Join us in the greater La Crosse area November 2–4, 2023 at the Stoney Creek Hotel as the Wisconsin Association for Environmental Education hosts the 2023 Midwest Environmental Education Conference (MEEC) with colleagues from Illinois, Iowa, Minnesota, and Wisconsin.
The conservation education / environmental education associations in these states invite all to join together for local field studies, educational sessions, training, and workshops focused on environmental, cultural, and historical interpretation and education. MEEC is held every two years.
Call for proposals will be coming soon. If you are on Facebook, respond to the event to get updates! 
More information will be posted here: https://waee.org/annual-conference