2023 Midwest Environmental Education Conference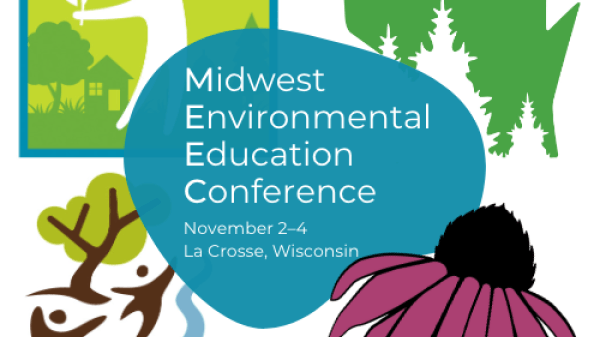 Join us in the greater La Crosse area November 2–4, 2023 at the Stoney Creek Hotel as the Wisconsin Association for Environmental Education hosts the 2023 Midwest Environmental Education Conference (MEEC) with colleagues from Illinois, Iowa, Minnesota, and Wisconsin.
Call for proposals is now open! Please submit your proposal by April 15.
The theme for the 2023 MEEC is "To Hinųkwaseja: Restoring connections to land and each other"
Place and Land (with a capital 'P' and 'L') have always been relevant to environmental education. This year, our conference will highlight the increasing importance of place-based relationships to a sustainable future. This requires particular attention to justice for Indigenous people. The theme serves as a call to support communities that must fight against displacement. Likewise, we must address the linkages between such displacement and environmental degradation. Hinųkwaseja is the Ho-Chunk name for the settlement at La Crosse. With this language, we show gratitude to our meeting Place.
The conservation education / environmental education associations in these states invite all to join together for local field studies, educational sessions, training, and workshops focused on environmental, cultural, and historical interpretation and education. MEEC is held every two years.
If you are on Facebook or Linked In, respond to the event to get updates! 
More information will be posted here: https://waee.org/annual-conference